The Holiday Gift List From Glo Extensions, Denver

All I want for Christmas is…
…long, thick, volumised hair
And I'll get it at Glo Hair Salon in Denver! I've done my research and I know that Heather at Glo is the hair extensions specialist for me. I'm so excited! I'll have longer, thicker hair and I'll even be able to add hair color with hair extensions – without dyeing my hair! Booking me in for a free no obligation hair extensions consultation is top of my Christmas list, so give Heather a call on (303) 968 4222.
If you're still not convinced, show Mrs Claus this video. She'll help explain just how important hair is to a lady!
httpsv://youtu.be/I25Q15PXbZQ
…vibrant, rich hair color!
The world is my oyster with hair color at Glo Extensions in Denver. I can't quite decide whether to go for natural looking sunkissed highlights, or warm rich lowlights. Or maybe I'll opt for something more contemporary and on trend and go for an ombre or dip dye hair color. The options are endless!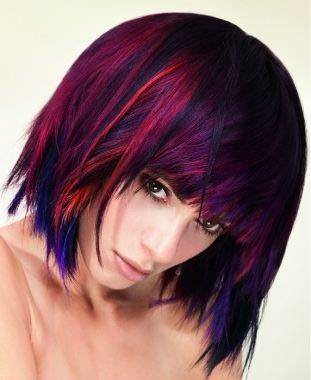 …hair color that lasts!
So, after I've had my hair colored and my hair extensions fitted, I'll need my hair to continue look and feel amazing! Protecting my hair colour and keeping it vibrant and rich is so important to me and hair color care by color proof at Glo Extensions in Denver will ensure my hair stays looking incredible in between salon visits.
For more on hair color services in Denver, take a look at our hair color at Glo Extensions.
…super fast curls and waves!
The Mira-Curl from Babyliss Pro is just amazing Santa! It's the world's first fully automatic professional curl machine. Hair goes in, and curls come out! Perfect, professional curls every time. They're available at Glo Extensions Denver. Pretty please with sugar on top can you reserve one for me? They're a bit hit this year and are sure to sell fast!
httpsv://www.youtube.com/watch?v=knCcKILG97w
…perfect holiday makeup!
Father Christmas, I don't know where to start when it comes to makeup. I watch tutorials online and I see these beautiful women with flawless skin and impeccable makeup but I don't know what to do when it comes to my own face! I've no idea what colours suit me and I've heard that professional makeup artists can slim your face and disguise prominent features with makeup contouring! I'd just love to get my makeup professionally applied at Glo Extensions, Denver. I'm so excited to discover which colors suit my skin tone and how I can bring out my features.
Treat yourself, or the woman in your life with the gift of great hair, great styling and great makeup this Christmas. To book in for your holiday hair extensions, holiday hair cut and hair color and holiday party makeup by calling Heather at our hairdressing salon in Denver on (303) 968 4222.