Ombre Hair Craze in Denver at Glo Salon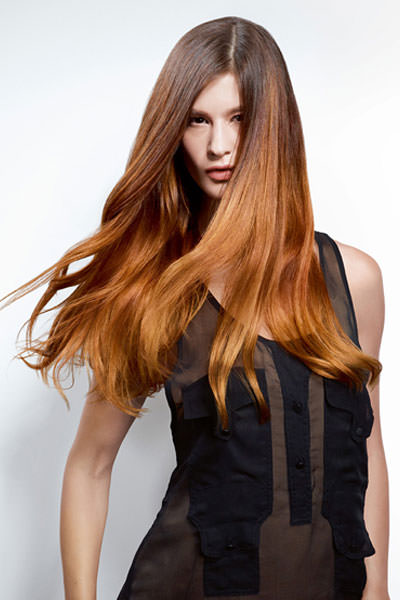 Ombre is by far one of the most popular hair trends these days, and for good reason… ombre hair looks fabulous on just about anyone. This color trend essentially mimics the natural growth of colored hair, leaving the roots dark and the tips light. As ombre has grown in popularity there have been a few different methods utilized in order to achieve the perfect balance of color. Among these techniques there are two that seem to be the most popular: bayalage and foiling.
Ombre: Bayalage Technique
Using the bayalage technique when it comes to achieving beautiful ombre tresses has come to be known as bombre. This method of coloring allows the colors to slightly mix rather than having an obvious defined point where the dark color ends and the light color begins. This technique is much less structured than the foiling system and gives an effortless and blended result.
Ombre Hair: Foiling Technique
If you are going for a very dramatic ombre look, using the foiling technique might just be right for you. Foiling allows the two colors to remain in their respective places more so than what bayalage allows, giving the end result a very defined dark to light finish. By keeping the light color mostly within the foils it permits a precise end result.
Although each method offers a slightly different outcome, they are both fabulous as they each put a fun spin on an ombre look!
To get either of these new ombre looks, contact Glo for a consultation