Easy Hairstyle Ideas by Glo Salon Denver


It's a given that you want your hair to look sensational. That means healthy shiny hair that doesn't take hours on end to do each day. Who has time for that? Exactly no one, which is why having a few go-to looks that are a snap to do in very little time is a trick every smart gal should have up her sleeve.
Here are 4 hot looks that you can achieve in ten minutes or less to get you right out the door in a flash. Our time saving experts at Glo Hair Salon in Denver are happy to share these key tips for you.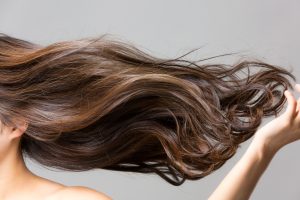 Look #4: Easy Hairstyles with Casual Waves
Okay, not everyone has naturally wavy hair. You can achieve this with a little "night before" planning. Wash your hair at night and apply curl enhancing cream throughout from root to tip. Then do two loose french braids on either side of your head. When you wake up, not only will it be dry, but you'll have waves that just need a quick shaking out with your fingers. Then spray a little finishing shine on your look and that's it. Done it two minutes flat before you head out the door.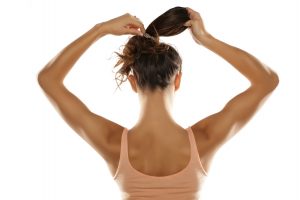 Look #3: The "I Care, But I Don't Care" Top Knot
It's all well and good to throw your hair back when you are short on time. It only takes a few minutes to add one key element. The beaded stretchy headband. This decorated headband takes an average top knot into special territory. Fun hair accessories give a polished style to your look, but it doesn't take much time at all to put on. Try any of these from Anthropologie, which has an amazing selection.
Look #2: Go With Your Naturally Curly Hair
Cortney, one of our top hairstylists and hair extension specialists at Glo Denver Salon is a whiz at cutting and styling naturally curly hair. So instead of struggling with your natural texture, which can take added time, it's vital to embrace your curls. When you go with your wavy locks, it's easier to find styles that take less time to create.
Look #1: The Knotted Ponytail
This is a terrific easy hairstyle idea done with long hair extensions when you're short on time. The knotted ponytail is just that. Tying your hair into three knots and securing it with a ponytail holder. It ends up looking more fancy than just your average, boring ponytail.
---
About the Author
Glo Extensions Beauty Editor Kelly Reising is the published author of "Lifetips 101 Makeup Tips" which is available on Amazon.com and at many bookstores nationwide. With a journalism background, her articles have appeared in such publications as Allure, Vogue, and Working Mother Magazine. Connect with her on Twitter @kellyreising