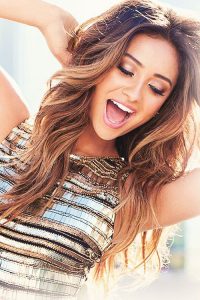 If you are not quite ready to commit to fusion extensions or are simply looking for a little more volume when it comes to your hair, clip-ins are a great way to go.  They are perfect for weddings, prom, or even a girl's night out. Whatever your reason for wanting clip- ins, knowing how to put them in is essential for getting the look you really want.
Although putting in your extensions is not exactly difficult, there is a preferred method that works better than others. The trick is to hide the clips properly to ensure that your extensions are not showing and to make sure the hair is distributed evenly to avoid an unnatural look. If you are choosing to go with clip-ins for a highlighted effect, putting the hair in the right places is more important than you might think!
If you choose to purchase clip-ins with us, we will make sure that you learn how to put them in yourself so that you can keep a consistent look each time you wear them. We will also make sure they are cut to blend perfectly with your color, cut and style. We are here to help you look and feel your very best. Now is a great time to get in touch with us for more information about an appointment and all of the services we offer here at Glo Extensions! Be sure to check out one of our most popular videos about clip-in application.