Highlights are the perfect way to model that sun-kissed hair you had naturally as a child. Those little foil color strips when applied in just the right way can brighten up your entire look. They can bring life to drab basic colored hair. Whether you are getting lowlights, babylights, ombre hair, or even bayalage highlights, it's vital to talk with your colorist before you go under the foil.
Be Prepared to Maintain Your Highlights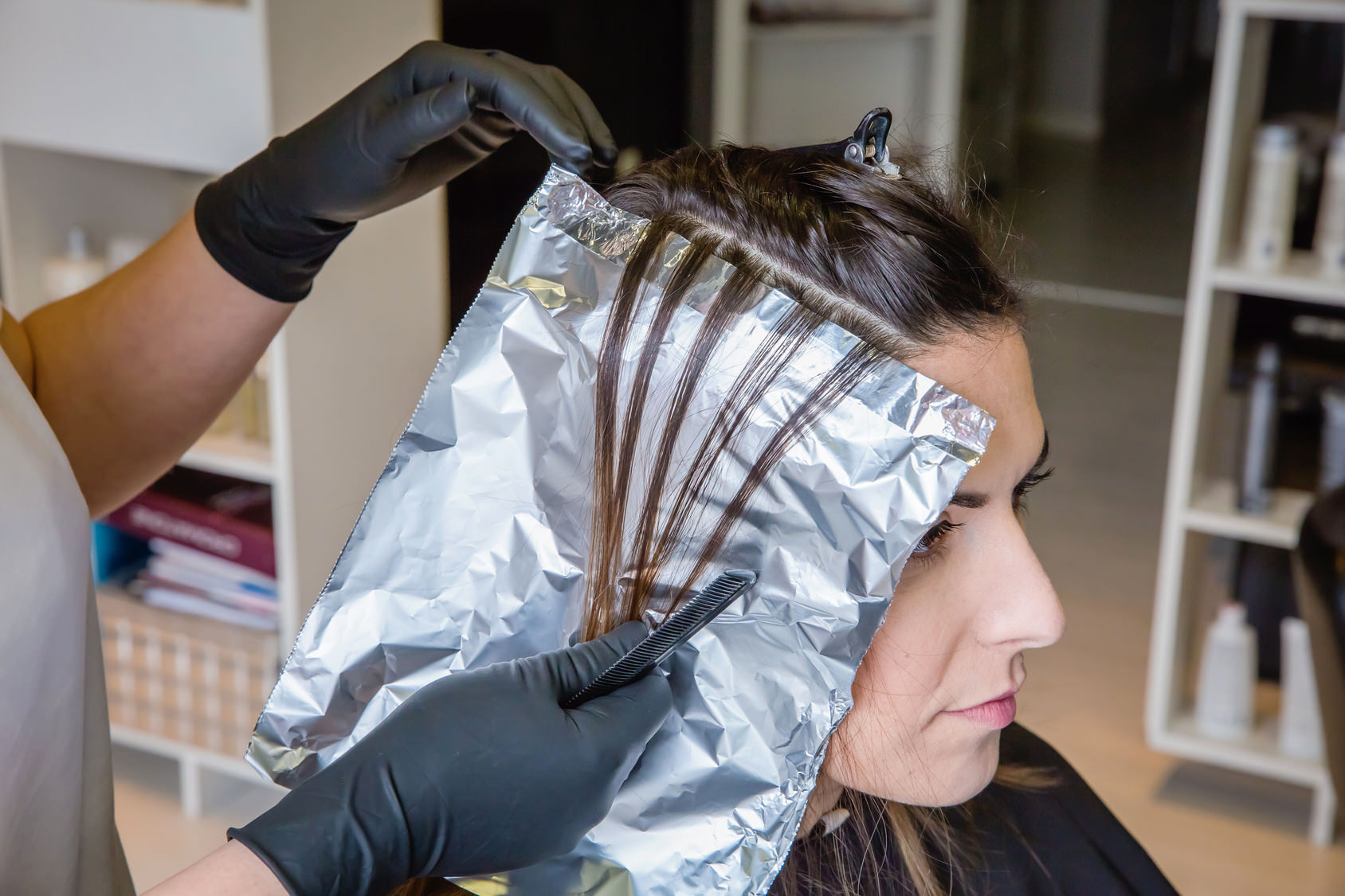 Highlights are not a joke to maintain. It requires trips to the salon, on average, every 6-8 weeks. When they grow out it's easy to notice the difference in your natural hair color, since highlights are meant to be a contrast. So it's that contrast that is going to be very noticeable when your roots come in. If you aren't a fan of going to the salon on a regular basis, you might want to choose hair color that isn't as hard to keep up with, such as a semi-permanent gloss or single process color. Plus, highlights can be very damaging on the hair. You might need to also submit to a salon deep conditioning regimen to keep your hair soft and repaired.
Avoid Highlights That Are Too Contrasting
Highlights can be a wonderful way to frame the face. Don't go too contrasting though because in all honesty, you don't want to look like you have zebra stripes. That's not an attractive look. Keep your hair highlights two to three shades lighter than your base color at the most. Thinner, more natural highlights are more flattering, as opposed to chunky bold highlights. Save that for the teen crowd who wants to do something drastic with their hair.
Highlights Look Best with a Polished Look

Think about how you go about your day to day living. Do you dress up everyday for work with a full face of makeup? Or are you a stay at home mother who is busy with the kids all day long? Highlights tend to look more in place with a polished look. If you find that your highlights are making your face look washed out without makeup on, you might want to go a different route with your color.
Highlights Should Complement Your Skin Tone
Whatever you choose to do with your highlights, consider your skin tone first. Are you a warm or cool skinned gal? If you are warm, you usually tan easily with skin that looks better with gold jewelry. For cool tones, you naturally have a lot of pink in your skin, you might burn easily, and your sin will look more beautiful with silver jewelry against it. Once you know your hair color it's easy to decide if you want warm or cool highlights. For the most part, it's going to give you a more dramatic look if you go the opposite of your natural skin tone. An example would be to give a fair cool skinned, blue eyed person warmer highlights for the contrast. That would make a bold statement with your hair color.
Bring Pictures But…
Bring pictures of those celebrities in the glamour magazines that have hair color highlights you love. But there is a catch. Keep in mind that anything you see in those high gloss magazines is going to be enhanced, airbrushed, and photoshopped quite a bit. Nothing looks exactly like that in real life, so be realistic with your expectations about your highlights.
Related Hair Color News