The Best Hair Colors for Olive Skin
Just because you have an olive complexion does not necessarily mean you must to stick to a dark hair color...
Great Lengths Hair Extensions: The Many Benefits!
Many have a preconceived notion that hair extensions are only good for adding length, however there are several other benefits that come along with extensions! Whether you are looking to add volume to your limp and lifeless hair, or are wanting change your hair color without having to use damaging chemicals, Great Lengths Hair Extensions are perfect for just about everyone! Great Lengths Hair Extensions: Volume If you are struggling with limp or thin hair, volume is just what you need! By adding extra layers of hair in between your natural locks you can easily add life back into your look...
Hair Extensions: Taking Away the Fear of Heat!
Many extensions applications involve the use of heat...
Pastel Hair Color: How to Wear It
Pastel hair color has made its way on to the pages of the most popular fashion magazines and plenty of celebs are embracing the daring trend and even wearing it on the red carpet...
Back to school hair trends you must try!
It is just about that time to head back to school. When it comes to starting the year off on the right note, trendy hair is everything! Basically, you need a low-maintenance yet glamorous style that works as hard as you do, and that is what we are here to deliver...
Fall Hair Color to Dye For!
Whether you have blonde, brown, or red hair there are hot new shades for every hue...
Great Lengths Hair Extensions – Perfect for fall hair trends!
Cheryl Cole is not only a British pop star, but she is also a celeb recognized for her amazing hair! Cheryl has been known to rock some of the most glamorous extensions on and off the red carpet...
2014 Summer Hair Trend: Wrap it up
Summer is the best time to experiment and try out different trends, and this season we have been seeing a whole lot of the headwrap in all its shapes and styles...
Faux Fringe – The New Celebrity Trend
The thought of dramatically changing your hair with a new cut and style evokes the feeling of serious commitment, but these days switching up your hair game does not have to be so severe with the assistance of clip in extensions...
Washing Your Hair Extensions: 10 Quick Tips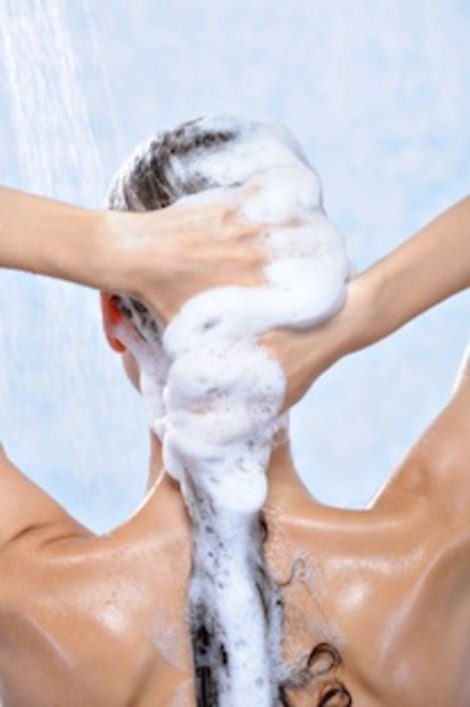 When it comes to washing your hair extensions, it is important to take the proper steps to ensure you maintain the integrity of your hair...
3 Ways to Embrace Your Curly Hair
If you have been blessed with natural curls, you probably understand the pros and cons of having untamed tresses...
How to wear your hair with a hat
Hats are a great way to accessorize and they also serve to be a perfect method of disguise on a bad hair day...
3 Reasons You Need to Avoid Hair Dye From a Box
1...
Hair color and Skin Tone: How to Match Yours
Contrary to popular belief, hair color and skin tone go hand in hand...
Patriotic Hair – How to Get Fesitive on the 4th!
[clear] The Fourth of July is quickly approaching, and while you are making plans for the big day like stocking up on snacks, fireworks, and red white and blue party favors, be sure to add a patriotic hair makeover to the list while you're at it! Adding some color to your hair is the perfect way to show your festive spirit and there are a few ways to achieve this celebratory look...
Retro Hairstyles – A 2014 Celebrity Trend
 Retro Hairstyles are back! The hottest celebs have been caught sporting classic and glamorous looks from the 40's, 50's, 60's and 70's...
Ombre Hair: Balayage vs. Foils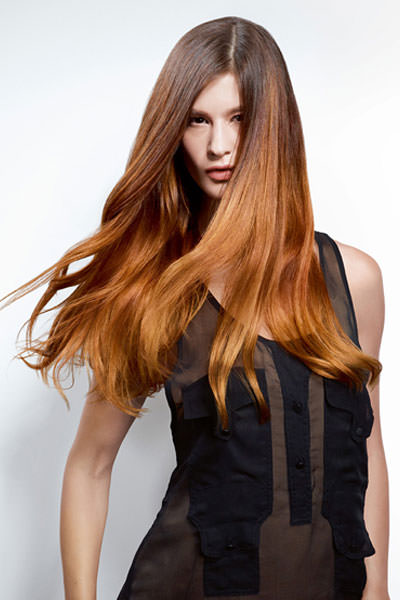 Ombre Hair Craze in Denver at Glo Salon Ombre is by far one of the most popular hair trends these days, and for good  reason… ombre hair looks fabulous on just about anyone...
The Blake Braid – Blake Lively's Signature 2014 look
Blake Lively's look, the Blake Braid, is so easy to achieve and it only takes a few simple steps.
Glo Extensions Receives 2014 Best of Greenwood Village Award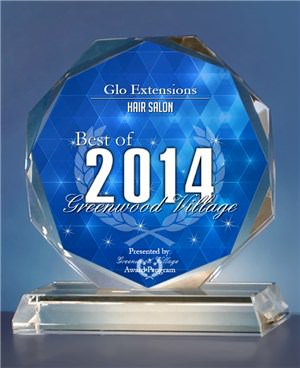 GREENWOOD VILLAGE June 5, 2014 -- Glo Extensions has been selected for the 2014 Best of Greenwood Village Award in the Hair Salon category by the Greenwood Village Award Program...
Hair Extensions: How To Safely Heat-Style Your Hair
Hair extensions are extra sensitive to curling irons and flat irons. Here are a few tips to protect your hair extensions while you heat-style your hair!
Hair Extensions: The Common Myths
Hair extensions, when applied and removed properly, do not prevent your natural hair from growing, or cause it to fall out, despite all the misconceptions.