When you are tired of your basic hair, what do you normally do? Maybe you are the type of person who is switching up hair care products, changing your cut and style, or experimenting with color. Did you know that the absolute best way to add volume and drama to your hair is by investing in some high quality hair extensions?
It truly will change the way you see your hair! You'll be amazed that in just one sessions with your new hair extensions from Glo Extensions Denver, just how gorgeous you'll look. You won't be able to take your eyes off your beautiful new hair. Plus, the compliments you'll receive from friends and strangers will make it all worth it. If you are considering getting extensions, there are two common questions that most people ask. Let's explore each one, so you'll feel comfortable going into the process.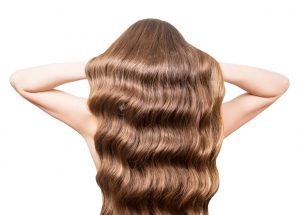 Question #1: What's The Maintenance Like For Hair Extensions?
It's probably less than you might think. This is not a service that will have you in our salon chair every week. Once you have them attached, you'll be able to wash, blowdry, and style to your heart's content in your own home. We specialize in three different types of hair extensions. Once you sit down with one of our capable stylist, they will help you determine which type is right for your hair and the look you desire. You can even book your complimentary consultation with us, so you'll be prepared ahead of time for all your questions to be answered.
Fusion hair extensions are the most common and prestigious ones we offer. They are bonded to your own hair with a natural keratin protein, so that the 100 % human hair fuses magically with yours. It takes some time to apply the initial hair extensions in this way by our highly certified extension specialists. Your application appointment should take about 3-4 hours. Then you'll just come in for maintenance. After about a month, you'll come in for a complimentary "checkup" on how your hair is handling the extensions. Then we can assess any questions you might have as well as how you've been maintaining them. The best part is that your new extension will last up to 6 months. So getting them redone is only going to happen twice a year. You'll be able to enjoy your new full head of long luscious strands that will make you so happy inside and out.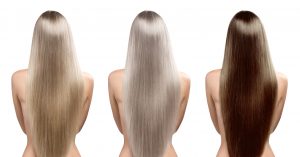 Question #2: The Real Cost of Hair Extensions: Just Tell Me How Much Already!
For the three different types of hair extensions we offer, fusion, tape-in, and clip-in the cost is going to vary widely. For your first set of fusion extension, which keep in mind are 100 % real human hair, prices start at $1000. That includes the shipping for the actual extensions, the application time, the cut and style, and a care package of specially formulated shampoo and conditioner for your home use. It's an investment in yourself to get high quality extensions.
Tape-in extensions cost slightly less. They start at $650 and last for 5-8 months with monthly maintenance appointments costing $100.
Clip-in extensions are completely different. You'll buy a set of clip-in's from us that we will specially pick out for your hair color and we'll teach you how to put them in yourself at home. They are removable, so they aren't something that requires any maintenance. When you want them, you'll clip them very close to your hairline and have the extra fullness you love. We offer Great Lengths Hair Extensions for our clip-in selections.