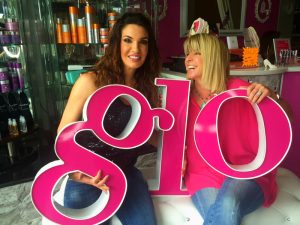 Here at Glo, we've worked hard for the last five years to build a thriving business with a reputation for excellence. Fortunately, we succeeded.
Unfortunately, we weren't exactly prepared for level of success we've achieved so quickly. Now, we're booked solid with standing clients and our wait list is long enough to stretch from one side of the salon to the other.
Clearly, this crisis requires immediate resolution.
Are you looking for full-time employment at a salon that offers guaranteed base wages of $13 an hour plus product commission bonuses and continuing education?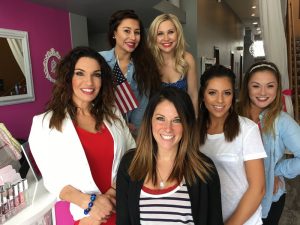 Our ideal candidate will smile constantly, have prior receptionist experience, and have tremendous organizational skills and thrive under pressure. This person will also share our strong commitments to promptness, professionalism, and an outstanding client experience.
Why should you come work with us? Plenty of reasons! Glo is owned and managed by Heather Occhionero, one of the most talented and sought after hair extensions specialists in the country. You'll also find that our practices are quite different than what you're probably used to, which is why we're so busy!
See what our guests are saying:
httpsv://youtu.be/rPds2f4NnZE
We strongly believe salon coordinators should spend their time at work doing what they love, so your job duties will include:
Front Desk:
Develop and maintain positive guest relations and implement front desk policies and procedures and be the valuable link between Glo guests and stylists.
Guest Relationship Management:
Learn and perfect the Salon Booker guest management software. This will be where much of your time will be spent booking guests and managing guest appointments.
Inventory:
Order and track inventory. Display and stock retail area. Implement monthly specials and promote within the salon.
Salon Maintenance:
Maintain the cleanliness of the guest waiting area and front desk. Assist in salon cleanup.
Meetings:
Meet with the Salon manager/owner weekly to report marketing and client concerns. Report all data pertaining to technicians in staff meetings.
Accountability:
This position is held accountable for balanced cash out reports and inventory control within a budget. Completed and organized guest relation data and stylist monitoring systems are reported to the manager/owner at every months end. This position is also accountable for providing a fantastic first and last impression of the salon!
Attitude Expectations
Goal: The desired result is to develop the skill, incorporate professional behaviors and develop a healthy personality. Remember it's not always what you say, but how you say it. 15% of guest visits are built on technical skill; 85% on personality.
We won't throw you to the wolves. All employees are trained in our processes, so you'll never feel lost or unprepared.
We follow the law and contribute to our employees' taxes like all good employers should. Our employees are just that—employees. (That means NO 1099's!)
To see a full description of the Salon coordinators duties, simply scroll to the bottom of this page!
How important is skill level/experience? Not crazy important. We provide every employee with extensive training to ensure mastery of our service protocols, so we greatly prioritize hard-working applicants with positive attitudes, regardless of their skill level.
Check out our website to get a feel for us and our salon. If you think we might be right for you, please fill out this form to receive an application.
If we like what we see, we will contact you within two business days to schedule an interview.
Please do not call or show up unannounced expecting an audience with management. Like we said, we're extremely busy handling this ongoing crisis, so appointments are required.
We hope to hear from you soon!
EQUAL OPPORTUNITY EMPLOYER
Salon Coordinator Position Overview
Glo Salon is a Hair Extensions, Color and Events only Salon and our philosophy is simple: Do these 3 things better than anyone and give our guests a first-class luxury experience. For us, that's our bread and butter and our mission states it all: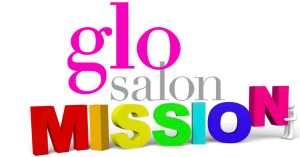 TREAT EVERY GUEST
IN SUCH A MEMORABLE WAY
THAT WHEN THEIR SERVICE IS COMPLETE,
THEY TELL SOMEONE ELSE HOW
GREAT IT WAS!
We're looking to grow our Glo Family at our award winning salon located at I-25 and Arapahoe in the Denver Tech Center! Working at Glo is like joining a family, and there are tremendous opportunities to grow in our salon. We're looking for positive, talented, passionate individuals who want to be a part of creating something super special. Our Salon Coordinators are much like a concierge – they are energetic, pay great attention to detail and thrive in an environment where they are busy and socialize with others.
What's it like to work at Glo? We'll let our current guests and employees tell you about the experience:
Explore our site and check out some of our videos to learn a little more of what Glo is all about and more importantly what our guests are saying. Also, don't forget to meet our team of talented stylists and staff. If it feels like a place you'd like to call home, we'd love to meet ya and discuss possible employment opportunities.
You won't just be a receptionist, you will be the heart beat of the Salon. After all, you will be the first impression most of our customers get when they hit the door. We like to say that our coordinator is the like the quarterback on a football team. They need to be able to see everything that is going on and be able to handle the pressure that comes with organizing and staying on top of it all. When it comes to pay, all salon coordinators at Glo start at $13.00/hour and you have the opportunity to earn bonuses and raises based on your own initiative. Understand you will be an expert in all things "Glo" before you ever work an hour at the front desk. Our comprehensive training program will having you feeling like an industry expert.
Training
Glo is a crazy, fun, fast-paced, and most importantly, team-focused environment. We're committed to helping our family grow in their careers and training them to have some of the best skills around.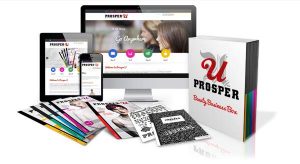 We also teach our entire staff the business side of hairstyling and make sure they understand how they can not only increase their numbers, but grow the guest list substantially. We believe there are two sides to success – one side is passion and the other side is discipline. Our training program combines both sides by giving you the fundamentals needed to be successful. Let's be honest, gone are the days where a good haircut and being nice are all you need to build a great business.
Your Responsibilities as a Salon Coordinator:
Greet guests with a warm and friendly welcome
Check guests in and out through our booking software
Serve complimentary beverages to our guests
Provide exceptional service
Tend to the social experience of our "drama free" atmosphere
Answer Phones and email messages PROMPTLY
Keep Salon Absolutely Spotless
Have Excellent Hygiene and Fashion Sense
Develop Client Relationships
Answer Routine Client Questions
Order Supplies
Handle All Credit and Cash Transactions
Input all New Clients into the CRM system
Manage all calls and book new appointments
Maintain a Salon "To-Do" List
Maintain Office Supplies and Toiletries
Handle all Software Updates and Changes
Assist in all product Sales
Educate Clients on Products
Keep Clients Happy While Waiting
Thank Clients By Name When They Arrive and Leave
Plan the Salon day before it begins
Call Clients the day before to Confirm Appointments
Proper Telephone Etiquette
Exceptional Customer Service
Write Handwritten Thank You Cards
Process Mail
Assist Stylists in Creating a 1st Class Customer Experience
Qualifications:
Previous salon/spa experience preferred but not required
A smiling face and cheerful personality
Strong communication skills
Excellent problem solving and trouble shooting skills
Track record in providing over-the-top, amazing customer service!
Ability to multitask in your sleep
Some of the great benefits of being part of the Glo Family include:
Monthly recognition programs
Performance Bonuses
On-the-job training
Respected reputation
First Class Marketing Platform
Interesting and exciting promotional events
Enjoyable work environment
And much more!