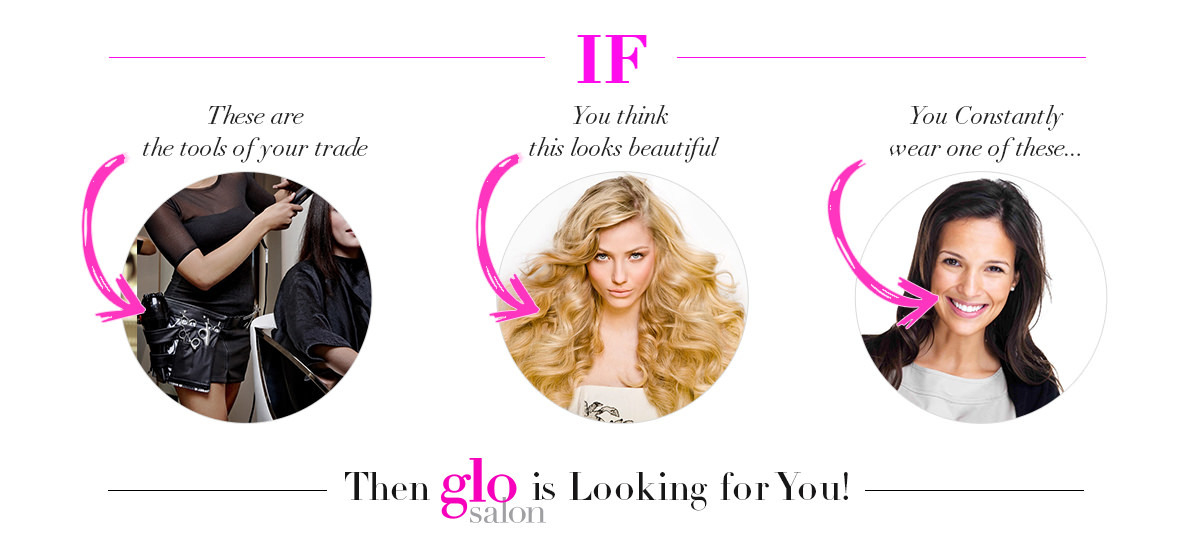 To apply, read through this page. It contains everything you need to know about Glo and the type of people we are looking for. If you like what you read, you can start the application process by submitting the form at the bottom.
Salon Assistant Position Overview:
Glo Salon is a Hair Extensions, Color and Special Events only Salon and our philosophy is simple: Do these 3 things better than anyone and give our guests a first-class luxury experience. For us, that's our bread and butter and our mission states it all: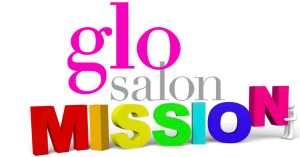 TREAT EVERY GUEST
IN SUCH A MEMORABLE WAY
THAT WHEN THEIR SERVICE IS COMPLETE,
THEY TELL SOMEONE ELSE HOW
GREAT IT WAS!

Glo is a crazy, fun, fast-paced, and most importantly, team-focused environment. We hire only those with a great smile, attitude, energy, and of course, mad skills to match. We're committed to helping future stylists grow in their careers and training them to have some of the best skills around.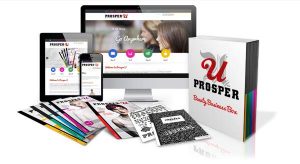 We also teach our staff the business side of hairstyling and make sure they understand how they can not only increase their numbers, but grow their guest list substantially. We believe there are two sides to success – one side is passion and the other side is discipline. Our training program combines both sides by giving you the fundamentals needed to be successful. Let's be honest, gone are the days where a good haircut and being nice are all you need to build a great business.
Sound too good to be true? Well, it gets better.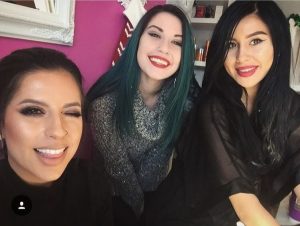 Glo Family Members also enjoy these perks:
Highly competitive commission wages, pay for performance increases, commission on sales, plus tips.
Weekly Recognition Programs
Opportunities to grow through performance tiers and salon sponsored education events.
First Class Marketing Platform
Classy & Enjoyable Working Environment
Fun & Exciting Promotional Events
Flexible schedules
Kick A$$ dress code: black, white, grey, pink, and denim. That's it. That's the dress code.
If you complete the Salon Assistant apprenticeship and move to behind the chair, we offer a commission structure that allows earning potential of $100k+. (And yes some of our stylists do make six figures). Our education is outstanding while providing only the best to our staff. But let us be crystal clear, a POSITIVE attitude is priority #1 here, and if you don't have one, you won't work here.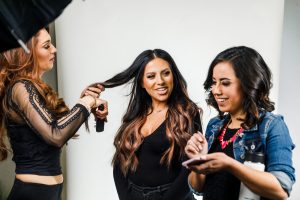 Currently we are recruiting to fill a very rare and sought after opening for a rock star Salon Assistant. This person (maybe you) will help us take incredible care of both our stylists and our guests' needs and continue our 5-STAR guest experience ratings. The success of our team and the guest experience is our #1 priority. We have taken assistants and turned them into six figure stylists in just 2 years. But don't think t's that easy… you absolutely must have the work ethic and skills. If you do, the sky is the limit here.
Responsibilities:
You will be trained and have responsibilities in the following areas;

Customer service skills
Cleaning duties
Laundry
The making and presentation of refreshments
Gowning/Parting clients
Product knowledge
The range of services and prices we offer
Shampooing, head massage
Treatment application
Color application
Styling techniques
Communication skills
Salon maintenance
Health and safety issues

To ensure that all guests [not just those directly under your care] are given the best possible service with special attention to comfort and friendliness in order to generate a first class experience.
Guest comfort is one of your key responsibilities always ensure that clients are seated comfortably and attended to, be it at the shampoo basin, waiting area or styling chair.
Check emails
Hair Color Orders
Calling back all voicemails, responding to texts and making appointments.
Checking Social Media and responding to all messages and comments
Getting stylist stations ready for next client
Mixing hair color
Prepping foils
Prepping hair extensions/cutting bonds
Help remove hair extensions
Shampooing Clients
Pre-booking clients
Ringing clients up for stylists
Unpacking product shipments, entering in inventory and stocking retail shelves
Cleaning color bowls and any dishes/cups used in Salon
Writing thank you cards same day for guests
Adding in notes from all consultations (name, number, email)
All refreshments offered must be presented in the manner you have been trained.
Ensure that all guests are gowned or caped appropriately before being sat at the shampoo basin or before any other service begins.
Awareness and anticipation are two core responsibilities of the assistant, always be aware of the needs of not only guests but anticipate the needs of the rest of the team and management.
You will be delegated certain cleaning duties each day but you are also responsible as is everyone for the ongoing cleaning and tidying of every area of the salon.
Maintain the professional image of the salon and serve as an example to other stylist/technicians and assistants.
Recommending appropriate home hair care and styling products is part of your job therefore it is essential that you have a thorough working knowledge of all salon retail items.
As an assistant you will gradually be trained in every area. All these skills must be completed to a consistent high standard as everything you do contributes to a total salon experience for the guest. You are part of a team effort everything you do or don't do impacts on everyone else.
Qualifications:
Valid cosmetology license for Colorado, (this means you must have your state boards already taken and passed)
Tremendous Work Ethic
Amazing styling and finishing skills
A Team Player Mentality
A BIG Smile
Desire to provide exceptional service
Strong communication skills
Extremely positive and love to smile
If this all sounds like a good fit for you, then we encourage you to fill out the form below to request an application package.