Refer Friends to Glo Hair Salon in Denver and Earn Rewards If you are an existing client at Glo Salon and you refer someone who has never visited our salon – you both get a BONUS...
Purchase a $100 Gift Card for only $75
Purchase a $100 Gift Card for only $75, now through November 30th.
Save $10 with an Ugly Christmas Sweater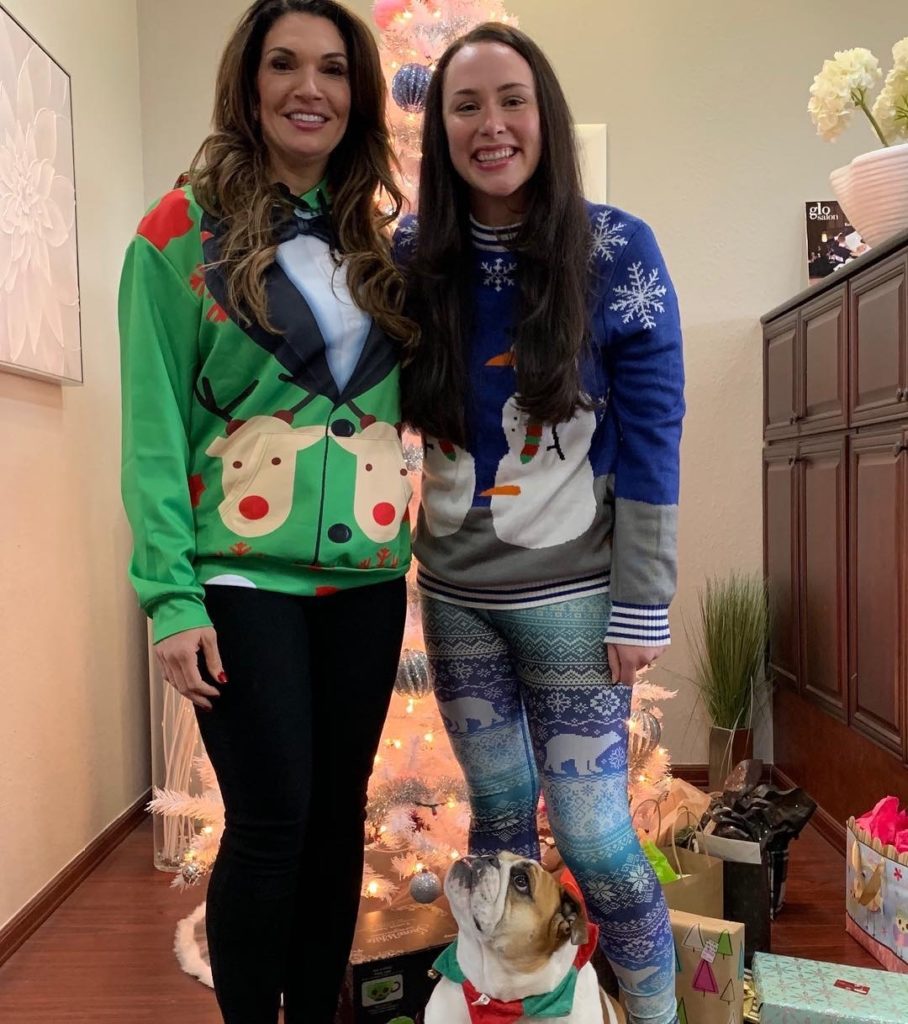 Wear an Ugly Christmas Sweater to your Glo appointment in the month of December and Save $10 on your service that day.
Write a Review, Get $20 Credit
Write a Review for Glo Extensions Denver and Get $20 Off Your Next Service
Save $10 on a blowout with select stylists on Tuesdays, Wednesdays and Thursdays from now through the end of the year.
Holiday hours for Thanksgiving through New Years Day.
Holiday Housewarming Boxes
Help us Welcome a Denver Family Home for the Holidays this year! Glo Salon will be collecting essential items for a Holiday Housewarming Box for the Denver Family Rescue Ministry...
The Best Hair Extensions Salon in Denver, Colorado ♦ Tape-in ♦ Fusion ♦ Clip-in ♦ Human Hair Extensions Schedule a free hair extensions consultation X [siteorigin_widget class="SiteOrigin_Widget_Image_Widget"][/siteorigin_widget]10 Things You Need to Know Before Getting Hair Extensions [wpforms id="9373"] [siteorigin_widget class="SiteOrigin_Widget_Image_Widget"][/siteorigin_widget] YOUR HAIR EXTENSIONS AND YOUR MONEY ARE TOO IMPORTANT TO PUT IN THE HANDS OF AMATEURS Does your hair not grow past a certain point? Have you been told that hair extensions "ruin your hair"? Are you confused by all the human hair extension options and costs? Are you struggling to find a stylist that understands you? Have you had a bad experience at another salon? Do you need an expert to help give you guidance? [siteorigin_widget class="SiteOrigin_Widget_Button_Widget"][/siteorigin_widget] HOW OUR HAIR EXTENSION SERVICES WORK [siteorigin_widget class="SiteOrigin_Widget_Image_Widget"][/siteorigin_widget] 1...
HairUWear wigs and hairpieces at Glo Denver
The new Raquel Welch Signature Collection by HairUWear at Glo Salon in Denver Glo Extensions Denver Salon has HairUWear wigs and hairpieces from the Raquel Welch signature collection...
Hair Extensions for Thin and Thinning Hair or Hair Loss
Hair extensions work on fine, thinning hair. View our thin hair transformations and learn how extensions can do wonders for your style and confidence.
Balayage Looks With Glo Denver Hair Extensions
Our staff will craft the ultimate hair extensions to suit whatever look you want, including trendy hair color looks like ombre hair or balayage.
Hair Extensions Prices: You Get What You Pay For
With hair extensions, you get what you pay for! If you're not convinced that skill and experience matter just as much as the quality of the product, you'll want to read this before getting your hair extensions!
Create Long Hairstyles-Even if You Have Short Hair
Even with short hair, you can have hair extensions! As the leader in hair extensions of all kinds, you can instantly go from short to lusciously long hair in one salon session.
Long Hairstyles That Will Make You Want Hair Extensions
Beautiful long hairstyles that will make you crave hair extensions for long luscious curls, bold buns, and sexy half-updos.
The expert hair colorists at Glo Extensions Denver are ready to help you find a new hair color, either with or without hair extensions. Here are just a few looks that Glo Salon clients are curious about this Spring!
Why Tape In Extensions Are So Popular
From the hair extensions experts at Glo Salon, here is the scoop on tape in extensions, who they're best for, how they work, and, of course, how they wear!
Where Can I Find The Best Hair Colorist in Denver?
If you want your hair color to look amazing, do your research to find the right stylist. Here are a few tips to help guide you to your ideal hair colorist.
Great Lengths: Why They Are The Rolls Royce Of Hair Extensions
The verdict is in: today, more than ever before, women everywhere (and some fellows) want the look that only great hair extensions can give them...
The Importance of Reading Reviews Before Getting Hair Extensions
To find a true hair extensions expert in Denver, do your homework! Seek out real feedback from real clients.
Tape In Extensions Denver: 5 Things You Need to Know
We've been very busy here at Glo, getting clients styled with tape ins (in Denver and from all around the country) and we can say this: the flexibility, look, and glamour in tape in extensions is here to stay...
5 Reasons To Get Great Lengths Tape-in Hair Extensions
Whether you're already a devotee of the magic of hair extensions when it comes to glam, or you're new to it all and want to try them, Great Lengths Tape-In Hair Extensions are in high-demand for our extensions regulars here in Denver...