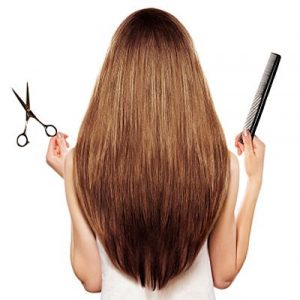 Understanding how frequently to cut your hair has everything to do with your hair goals as well as the chemical processes you put your hair through on a regular basis. It's essential to know that on average the hair grows one half inch every four weeks. Of course some people's hair grows a bit faster and a bit slower. Here are some helpful tips when it comes to hair cut frequency.
Chemically Processed Hair
If you dye your hair, perm it, or chemically straighten it you notice that your hair needs to be trimmed more often. Chemical processes tend to break and damage the hair therefore making it important to cut it frequently to keep it looking healthy. You may want to consider getting a hair cut each month for maintenance purposes.
Growing Your Hair Out
If you are looking to grow out your hair, keep frequent trips to the salon on your calendar! Regular haircuts do not make your hair grow faster though, but regular trims will prevent your hair from breakage and split ends that will make your hair appear to grow slower!
Keeping your hair healthy and happy is all up to you. It does take effort to maintain healthy hair however, it is well worth it. Here at Glo Extensions we are here to help our clients look and feel amazing starting with hair by offering the best hair care services in Denver. Now is a great time to check out all of the services we offer.