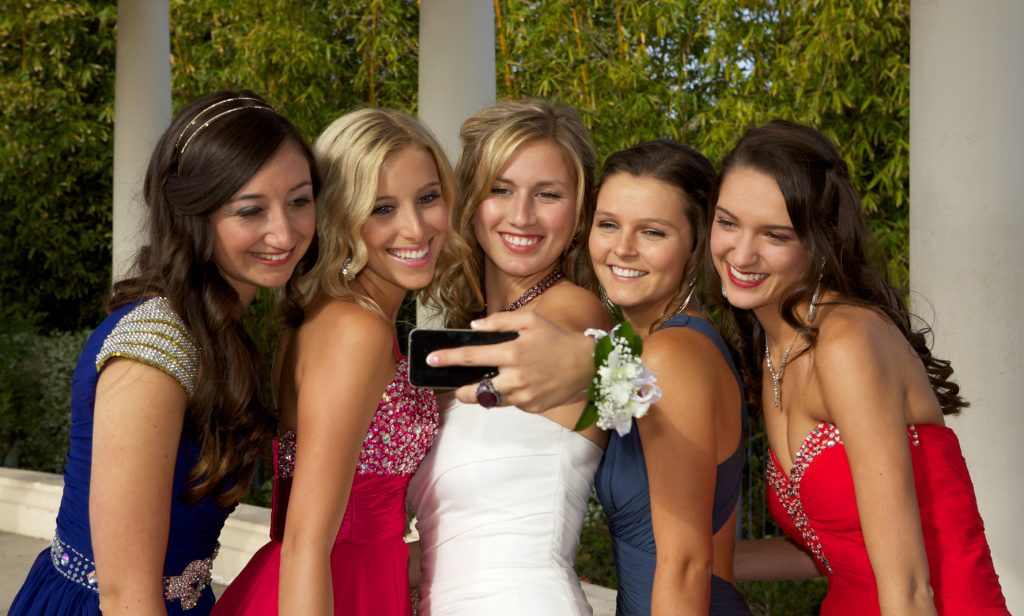 Start planning your hair and makeup ideas for homecoming, and book with Glo Extensions in Denver!
It's that time of year again. Back to school. That might be a bummer for some, but summer is slowly winding to a close, so that means students have all kinds of fall activities to look forward to. That may even include a homecoming dance. Start thinking about your dress style, accessories, on-trend makeup look, and of course gorgeous hair. You want an evening look that will turn heads.
Consider adding hair extensions.
Take your style to the head of the class right now by investing in some amazing hair extensions. Glo Extension Denver Salon has the premier extensions of your dreams, with a variety of attachment methods like clip in, tape in and fusion. Once you have the perfect set of hair extensions, there are so many options for romantic formal hairstyles for that flawless dance experience.
Here are three fun hairstyles and upstyles that are modern and not so stuffy to have done by your favorite Glo stylist. Make those appointments early ladies to reserve your spot! You don't necessarily need hair extensions for these styles, but extensions will give you that added length and volume to create that head turning style.
Homecoming Hairstyle #3: Fishtail Fantasy With Braided Crown
A cool girl style that will last all night. A braided crown is the right way to go especially if you love to dance. This will keep the hair off of your face. Plus, a fishtail braid looks romantically glamorous because it's not like an ordinary braid at all. With all your extra fullness from the extensions will net you a really thick braid that all your pals will be envious of. Think Queen Elsa's hair in "Frozen." Don't you just want her dress too?
Homecoming Hairstyle #2: Twisted Side Pony Slick And Tight
Another great extension style is a slick and tight side pony. This is pulled back tight at the crown and then secured with a beaded hair elastic. Then the ponytail part is twisted to produce an awesome effect that's not your standard look. It's a bit futuristic and bold, but with the right sleek dress, you can easily pull it off. Think Ariana Grande's high pony on this but with a better finish.

Homecoming Hairstyle #1: Goddess Waves And Curls For Days
If you love to wear your hair down and who wouldn't to show off those bold new extensions, go with plenty of goddess waves and curls. Have the stylist alternate the type of curling wand they are using to get a variety of different wave and curl shapes. You don't want all your curls to be too matchy-matchy. It's better to have varying wave patterns for a more modern look. The Glo Stylist will know how to achieve your ultimate waves and curls for days.
---
About the Author
Glo Extensions Beauty Editor Kelly Reising is the published author of "Lifetips 101 Makeup Tips" which is available on Amazon.com and at many bookstores nationwide. With a journalism background, her articles have appeared in such publications as Allure, Vogue, and Working Mother Magazine. Connect with her on Twitter @kellyreising