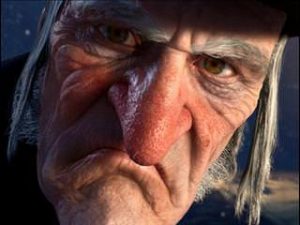 (Or worse, a modern-day Ebenezer Scrooge!)
It's a fact – the #1 fear of bosses, directors and CEOs is that their valuable staff will leave.
If staff don't feel valued at work, they'll find employment elsewhere. Often employees feel that their boss only wants to make money off their back. They can feel resentful and angry that their hard work isn't appreciated –Especially when the boss can't even reward them with a half decent Christmas present.
Upset staff can be DANGEROUS for the future of your company! Luckily, there is a very simple solution that won't break the budget…
How to Ensure Your Staff LOVE YOU This Christmas, and will be willing to come back with a SMILE in January, looking and feeling fantastic to face a new working year!
Here at Denver's most sought after hair salon, GLO, we can help you show your staff what a generous, original boss you are without breaking your Christmas budget. So it's a WIN / WIN situation for you and your staff.
Purchase your employees' gift vouchers for a specific $ amount and you will receive the same amount in a gift voucher for yourself. (Ex., buy $200 worth of vouchers for your staff, receive $200 for yourself…or your wife!!!)
Ensure your staff see you as the kind-hearted boss that you really are!
CALL NOW (303)968-4222

Glo Salon, 9251 E. Peakview Drive,
Unit B, Greenwood Village, CO 80111
"My name is Heather Occhionero and I'm the owner of Glo Salon – we're right near your office, so you can even pop in and check us out if you like. Just give me a call and I'll make sure I'm here to greet you!"
P.S. We will even deliver your Gift Certificates to your office, all wrapped nice and pretty, so all you have to do is give it to your delighted employee. Call now at (303)968-4222 with your credit card details, then sit back and we'll do the rest!
PPS: We all know that 'Real Men' shop on Christmas Eve, don't they? Well, Christmas Eve is too late, all your staff will be already on holidays by Christmas Eve. You wouldn't want them to go on holidays thinking 'the boss has forgotten about us…again!' would you?