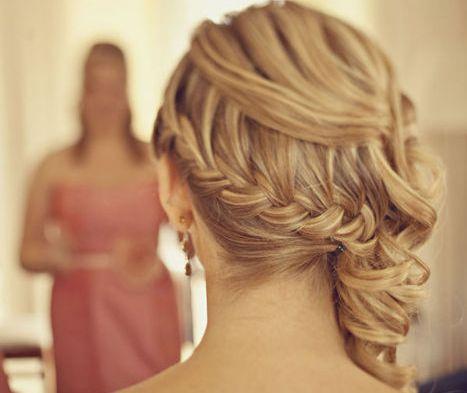 Prom is the one moment in your life where to want to look your best. Your school days will be thought back on and memories of Prom will feature high on your list (trust us!). But you know as well as we do that the one thing on your mind right now is which hairstyles for prom you should wear!
Hairstyles for Prom from Glo Extensions, Denver
So, once you've found the perfect dress, shoes, jewellery and accessories it's time to take care of your hair, and in particular let's focus on your perfect Hairstyles for Prom at our hair salon in Denver.
Hairstyles for Prom: Braids and Plaits
At Glo extensions we absolutely love having fun with hair. Intricate braided hairstyles are our thing and plaited hair styles in particular work so well for a youthful event like a prom. Hairstyles for prom like Plaits and braids are so girly and versatile. From freally loose unkempt plaits to intricate upstyles incorporating braids, waterfall braids and so much more, this is a fantastic choice of hairstyles for prom.
Hairstyles for Prom: Big Bouncy Blow Dry
Want to look like a Hollywood film starlet for prom? Then a big bouncy blow dry will give you that celebrity edge. Whether styled with round brushes or heated rollers, a big bouncy blow dry with lots of volume always looks sexy and sophisticated. Make sure it's frizz free and super shiny for the ultimate finish to your perfect blow dried hair.
Hairstyles for Prom: Sleek Straight Hair
At Glo Hair Salon in Denver, we find a lot of ladies who have naturally curly hair just love coming into the salon to get their curls ironed out straight for that super sleek look. But when it comes to hairstyles for prom in particular, poker straight hairstyles work particularly well for those with blunt fringes and if your classmates are used to seeing your unruly locks have a life of their own, shock them with this glass-like finish.
Curly Hair for Prom
Curls are gorgeous and a perfect choice for Prom. You can create so many styles depending on the curly hair style you are going for. From beachy waves to corkscrew curls, big wide curls, to wanded curls and ghd curls. There will be a curly style out there to suit you for your prom!
Hairstyles for prom: Upstyles
Arguably our specialty here at Glo are our amazing upstyles. Whatever your length of hair there is an upstyle for you. We particularly love the use of hair accessories to enhance an upstyle such as brooches, head bands and clips.
Hairstyles for prom: Hair Extensions
Want to really make a show stopping entrance to your Prom? Then why not add length, thickness or even color to your own natural hair using hair extensions by Glo, Denver? These human hair extensions will enhance your natural hair and create the most beautiful results. At Glo Extensions, we have a variety of options for you to choose from depending on your budget. Check out our hair extensions testimonials for more.
Prom Hair at Glo Extensions, Denver
With prom season upon us, we really do get booked up fast so in order to secure your hairstyle for Prom call us and book your prom hair appointment at our hairdressing salon in Denver right away! (303) 968 4222