Are weft extensions right for you?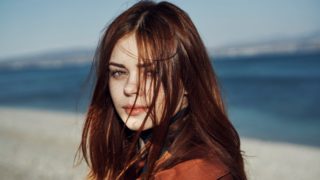 Hand tied extensions are ideal for most women. But if you can answer yes to any of these questions, we would recommend a different type of hair extensions.
Can You Color My Hair With Extensions In?
A girl has a right to change up her hair color anytime. But make sure you see an expert if you have hair extensions already in place. Whether or not you can highlight, color or darken your hair while wearing extensions will depend on a few factors.
Balayage Looks with Hair Extensions
Our staff will craft the ultimate hair extensions to suit whatever look you want, including trendy hair color looks like ombre hair or balayage.
Hair Extensions Work on Short Hair Too
Even with short hair, you can have hair extensions! As the leader in hair extensions of all kinds, you can instantly go from short to lusciously long hair in one salon session.
Hair Extensions for Thin and Thinning Hair or Hair Loss
Hair extensions work on fine, thinning hair. View our thin hair transformations and learn how extensions can do wonders for your style and confidence.
Hair Extensions Prices: You Get What You Pay For
With hair extensions, you get what you pay for! If you're not convinced that skill and experience matter just as much as the quality of the product, you'll want to read this before getting your hair extensions!
Long Hairstyles That Will Make You Want Hair Extensions
Beautiful long hairstyles that will make you crave hair extensions for long luscious curls, bold buns, and sexy half-updos.
The Importance of Reading Reviews Before Getting Hair Extensions
To find a true hair extensions expert in Denver, do your homework! Seek out real feedback from real clients.
How Much Do Hair Extensions Cost?
What drives the cost of our hair extensions? Are some types more affordable than others? Laura Estrella, our star salon coordinator, goes into detail..
Hair Extensions Salons: How To Choose The Right One For You
When you are in the market for fabulous hair extensions, you have a big decision to make...
Tape In Hair Extensions Denver: Where To Get Them
Tape ins are actually the most popular type of hair extensions out there, and with good reason. They take less relatively less time to apply - versus strand by strand or fusion extensions - and are easy to maintain and affordable. Most people don't realize that with proper care, tape-in extensions can last 6 months or more!
Hair Extensions Denver: The 6 Part Checklist Before You Get Hair Extensions in Colorado
Before you jump into getting hair extensions, read this 6 step checklist.
How A Glo Extensions Consultation Works
This is a terrific video done by our very talented stylist, Cortney Gearing, that explains exactly how the process works.
The Difference Between Tape-Ins and Fusion Hair Extensions
Hadeel Khaireddin, one of our top notch hair stylists at Glo Extensions Denver Salon, takes you through the difference between tape in and fusion ("strands") hair extensions in this helpful video.
A Celebrity Stylist Talks Hair Extensions and Celebrities
One of the secrets of celebrities is that hardly anyone isn't using hair extensions to add extra glamour to their look. See who's wearing them and how!
Celebs are adding length for the summer!
From bold colors, blunt cuts and sassy fringe all the way to adding serious length and volume with hair extensions, there are so many trends to choose from.
Glo Extensions – How does a Glo Extension Consultation work
Want to know how does a hair extensions consultation should work? At Glo Extensions you'll have a 15-30minutes for FREE! Watch this video for more information...
Hair Extensions: Taking Away the Fear of Heat!
Many extensions applications involve the use of heat...
Hair Extensions: Getting Creative With Color
Hair extensions, available in a rainbow of fashion-forward colors, are a fun and trendy way to take some big risks with your style without the long-term damage control.
How to Create the Perfect Updo While Wearing Hair Extensions
Hiding your hair extensions from being seen while your hair is up is not always easy, but it is possible with these expert tips!
Hair Extensions: Jessie James Decker Inspired
She lives local and we just love her style and her gorgeous hair color and hairstyle! Get the look and recreate Jessie James' hair at Glo Extensions, Denver.