Summer can be rough on your hair, especially your hair extensions.
Believe it or not, we are just days away from welcoming in the month of June and that means summer is right around the bend! As dreams of pool parties, backyard barbecues, and camping trips fill your mind be sure not to overlook the hair care measures you must take before participating in outdoor fun. As the weather dramatically heats up, it is crucial to protect your locks from being damaged, especially if you are wearing hair extensions. Unfortunately, summer comes with heaps of detrimental factors to be wary of when it comes to the health of your hair extensions.
Protecting Your Hair Extensions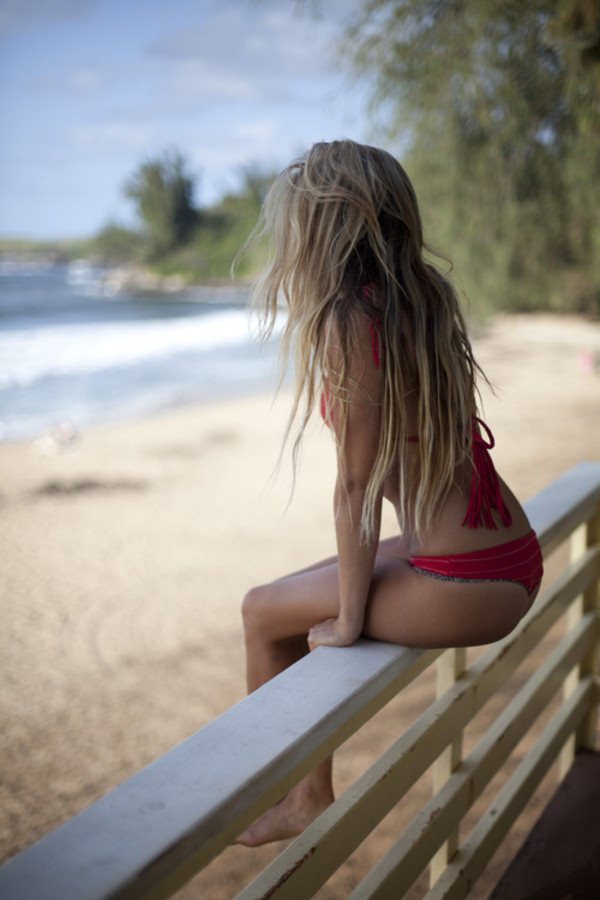 There are a few things you can do to make sure your hair extensions do not become dry and brittle as a result of your summer adventures. A simple yet highly effective step you can take is to back off on the heat styling as much a possible. Let your hair go natural and wavy and avoid the flat iron at all costs! You can achieve the perfect summer hairstyle by twisting your damp hair up in a knot and spraying a leave-in conditioner to lock in those beachy waves. We recommend Humidity RX which is great for beaches, taming frizz and protection from the sun and Tri-Curl which is great for beaches and humid vacation spots. This will give you a carefree and breezy look all season long!
Many already know that chlorine and salt water are quite harsh on the hair and when wearing hair extensions it can be difficult to enjoy a day in the water without fretting about ruining your silky-smooth hair. That is why pre-soaking your hair in clean water and then spraying a leave-in conditioner is a great way to prevent your hair or your hair extensions from absorbing chemicals from the chlorine or salt water.
Keep Your Hair Extensions Hydrated
Remember, hydration is key when maintaining your hair extensions and summer is when you need moisture the most! Drinking plenty of water is a great way to keep your natural hair from drying out and as far as your hair extensions go, moisturizing serums never hurt! Picking up some hair sunscreen is also a fantastic protective measure to take.
Your summer should be free from worries especially about your hair or your hair extensions… and now it can be!
Posted for GloExtensions Denver
by Taylor E. Hensel