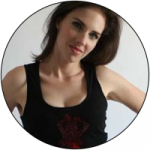 By Kelly Reising – Glo Extensions Beauty Editor
Best Hairstyles & Trends for Spring
Spring is a time to shake things up a bit. You've been in a rut all winter long, especially with your hair. You've covered it up with hats, thrown it back in a ponytail more times than you remember, and maybe let those routine trims and color retouches go while you squirreled up at home. Now is the best time to explore some new trending hairstyles for spring 2017. Make your appointment today at Glo Extensions Denver Salon to consult with one of our pros on new hairstyles going into the spring season.
Spring Hairstyle #4: The Textured Lob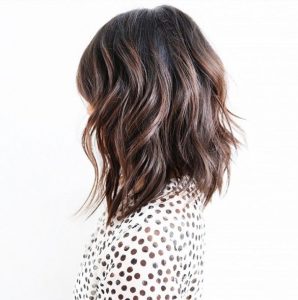 If you haven't seen what a textured lob can do for your look, you're in luck. This "long-bob" is just the right cut and style for a variety of different hair thicknesses. It works on fine hair, thick hair, and everything in between. You want your stylist to razor the ends and add layers all over so that the look isn't too perfect. Then you want to style it very simply with some beachy wave spray and go. It's definitely the most easy wash and go look for spring.
Spring Hairstyle #3: Curls Curls and More Curls
This trending hairstyle has been all over the red carpets lately. Just look at Halle Berry embracing her naturally curly texture at the Oscars a month ago. Curls, curls, and more curls are achievable with the right products. You need a curling rod with a few different sized barrels and some curl activating spray.
This look takes a little time to achieve because you want the spirals to be all over your head from root to tip. If you have naturally curly hair, you are the gifted one because you can achieve this look with just a little bit of curl enhancing gel and shine spray. Curls need to look lush and healthy with this style, so make sure you are getting beneficial conditioning treatments at Glo Denver with your salon services.
Spring Hairstyle #2: Boho Center Parts
The center part is back in a big big way. This part works on stick straight or curly hair. We especially like a center part though in this trending style with super long locks that are blown out smooth. Try this bohemian chic style with your Bellami Hair Extensions. Get our special "Glo-Out" blow out for supremely silky hair that will look gorgeous with a center part.
Spring Hairstyle #1: 80's Glam Hair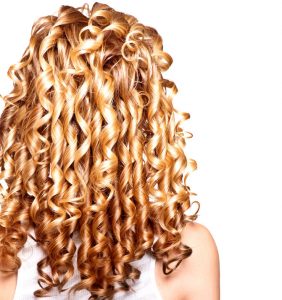 Some of you might not want to revisit this era with its crimped hair, big bangs, and over curly perms, but take a look again at this decade. There are definitely some fun aspects to hair at this time that are worth attempting in a fresh new style. 80's hair glam done the right way can be truly sexy and unique. Look into the "dropped out" perm style that can be created with a single skinny barrel curling iron. Then after you do the whole head in small spirals, mist them gently with water to get them relaxed a little. Add a half up topknot to the look, or grab a sparkly banana clip, if you dare. Remember those?
Make your appointment today at Glo Extensions Denver Salon. Call (303) 968-4222
---
About the Author
Glo Extensions Beauty Editor Kelly Reising is the published author of "Lifetips 101 Makeup Tips" which is available on Amazon.com and at many bookstores nationwide. With a journalism background, her articles have appeared in such publications as Allure, Vogue, and Working Mother Magazine. Connect with her on Twitter @kellyreising