"What should I eat to grow my hair longer and stronger?"
Hair is greatly affected by what you put into your body. Not only does what you eat and drink make your hair healthy and strong, but it also can change the texture of your hair. If you want your tresses to feel thick, lush, and soft you must have certain nutrients in your diet plan. Plus, when you are going to be getting hair extensions, your natural hair has to be in excellent shape to support the weight of them. They can take a toll on your hair and scalp if you aren't careful. Here are some of the best types of food to grow hair stronger based on their vitamins and minerals.
Iron Rich Foods Help Hair Grow!

Iron rich foods like leafy green vegetables, lean red meats, and beans are great additions to a healthy lifestyle. Not only does the iron help with hair growth, but it allows those strands to be much stronger. Plus it can help with hair loss if you find that more and more strands are showing up on your hair brush. If you have extensions, the hair loss could be due to the stress of them on your scalp. Making your scalp and hair more fortified is going to allow your extensions to do less damage to your natural hair.
Healthy Fats Nourish Hair and Skin From Within!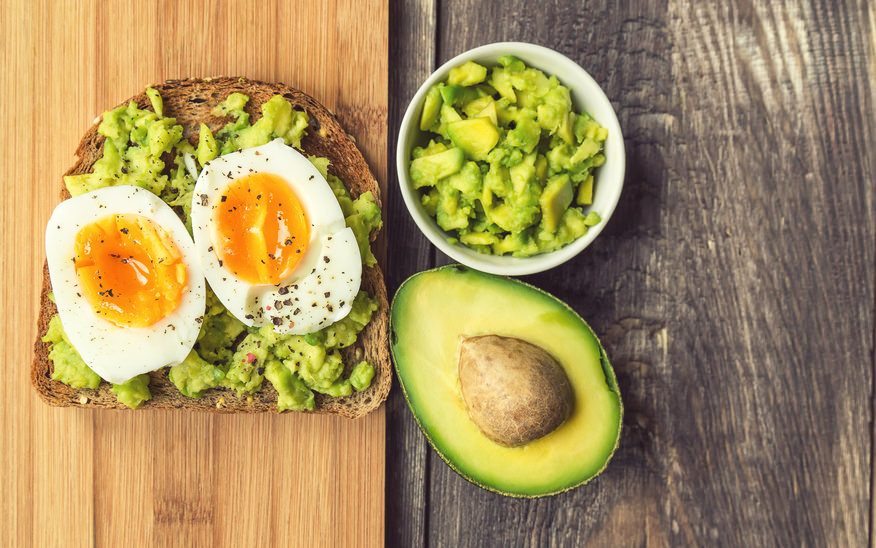 Is your hair dry and lifeless? You may not have enough good fats in your diet. The best source of some of these fats is in avocado, extra virgin olive oil, and coconut oil. Have some avocado toast in the morning with a cup of coconut oil coffee. That's just a teaspoon of the oil blended into your coffee. It's a rich way to enjoy a cup, and get the benefits of the healthy fats. Your skin and hair will be much more hydrated and nourished when you add these items to your nutrition plan.
Vitamin C to Combat Hair Damage

Foods that are loaded with vitamin C are terrific for hair health. The reason being is that vitamin C is a potent antioxidant that can prevent damage in your hair. It also helps build collagen which is essential to hair's growth. Find this all important nutrient in citrus fruits, some vegetables, and even in fresh squeezed orange juice.
Omega-3 Fatty Acids Make Hair Stronger

One of the best sources of this kind of nutrient is through salmon. Make sure it's wild caught so that you aren't getting the chemicals in farmed salmon. The omega-3 fatty acids lubricate the hair and the scalp so they are more resistant to damage. It translates into a stronger hair follicle all the way down to the root.
Biotin for Beautiful Hair
Biotin is an element that can truly do wonders for the hair. Other than taking a supplement to help your hair flourish, you can find biotin in eggs. Have them scrambled in the morning with tomatoes and spinach for a bounty of nutrients that will feed you inside and out.