How Long Can I Wear My New Hair Extensions?
How long your hair extensions will last will depend on the attachment method and how well you treat them. Some types of hair extensions can last up to 6 months. Other types are just temporary.
Can I Swim and Workout With Hair Extensions?
Let's talk about the wear and tear your hair extensions might experience during the summer months and answer 3 important questions about the care of your gorgeous extensions.
Hair Extensions: Winter Care Tips
If you are new to the hair extension game, these tips will certainly help you keep your locks looking their best all season long.
Dry hair is never cute, and Colorado is finally starting to show signs of the fall and winter weather...
Hair Extensions: 5 Crucial Care Tips!
Hair Extensions: 5 Crucial Care Tips! Brush with Care With the help of a looped or soft bristle brush, you can successfully keep your hair tangle free! These styles of brushes ensure that little to no damage is done to the hair extensions during the brushing process! Always detangle the bottom of your hair first and work your way up...
Hair Growth: The 6 Essentials You May Be Missing
Hair Growth: The 6  Essentials You May Be Missing For some of us hair growth can be a struggle! With all the colors and chemicals  introduced to it over the years, kick starting natural hair growth can be almost impossible...
Hair Extensions Denver – How to Keep Knots Out of Hair Extensions
httpsv://www.youtube.com/watch?v=9uf4A22Cs-Y&feature=youtu...
Hair extensions care while on vacation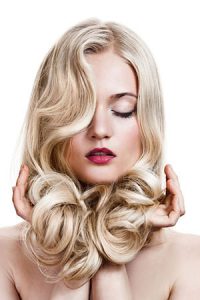 If you are planning a vacation, keep in mind your hair extensions will be a little more work, especially if you plan on hitting the beach!
Washing Your Hair Extensions: 10 Quick Tips
When it comes to washing your hair extensions, it is important to take the proper steps to ensure you maintain the integrity of your hair...
Hair Extensions and Hot Tools
Hair extensions are extra sensitive to curling irons and flat irons. Here are a few tips to protect your hair extensions while you heat-style your hair!
Hair Extensions: Summer Hair Care 101
Summertime should be free of worries, especially when it comes to your hair. Whether you wear hair extensions or just want to protect your natural hair, here are a few summer styling tips.