In the 70s there were a number of stars who rocked the shag haircut. This is an iconic style that even today remains a very cool look to wear. The main benefit of this timeless look is how "wash and go" it truly is. That's why it's still one of the most requested looks at Glo Denver Salon. Let's look back over the history of this iconic cool girl style, the shag haircut, and some ways to wear this look today.
1970s Were The Birth Of The Shag
Here's a fun fact you'll never remember! The shag haircut was created by barber Paul McGregor. It was geared to be a unisex cut that was easy to wear with layers that are feathered on the top and around the sides, making the ends look a little fringed or "shaggy." The popularity of the look took off when many stars who became style icons wore this look.
The Rock World Embraced The Shag
Rockers and pop divas loved this look. You can see it on the Rolling Stones, Mick Jagger on the men's side and on Chrissie Hynde of the Pretenders, Stevie Nicks when she was in Fleetwood Mac, Joan Jett who started with the Runaways, and Debbie Harry of Blondie. The rock world was full of people in the 70s who embraced this unique style.
Movie Stars Loved The Shag Hairstyle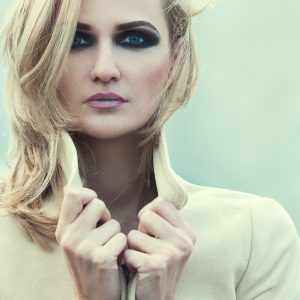 Stars of the silver screen, okay the 70s had technicolor, but many famous actresses loved the shag as well. Stars like Farrah Fawcett of "Charlie's Angels" and screen goddess Jane Fonda of "Barbarella" fame wore this look in the pages of many fashion magazines. Hollywood was in love with the shag at the time and many movies and television shows featured this look. Even Hollywood's most loved mom, Carol Brady on the "Brady Bunch" had this style worn by actress Florence Henderson.
How To Wear a Shag Today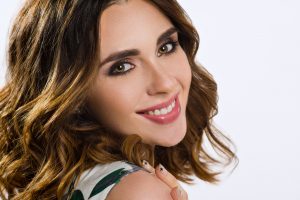 You can wear the shag hairstyle too, just like they did in the 70s, with just a few key updates. A medium length shag with chunkier ends that are more defined is a hot style. It's not as messy a look as it used to be. The layers are more emphasized and with a definition that's easy to achieve with some beachy wave spray. Think of stars like Alexa Chung and Taylor Swift when they wore this look.
You don't even need to wear bangs with this look anymore either, which makes it more low maintenance. Have a side swept long part for an A-line bob with razored ends. Very cool and easy to style each day.
For a totally cool girl style, you can even do long layered extensions with the same layers used in a shag haircut. The long shag can be combined with tape-in or fusion extensions in a truly gorgeous way that will let you be the envy of your friends. Consult with your favorite Glo Extensions Denver Salon stylist to get the extensions and the shag haircut that is just right for you.
About the Author
Glo Extensions Beauty Editor Kelly Reising is the published author of "Lifetips 101 Makeup Tips" which is available on Amazon.com and at many bookstores nationwide. With a journalism background, her articles have appeared in such publications as Allure, Vogue, and Working Mother Magazine. Connect with her on Twitter @kellyreising