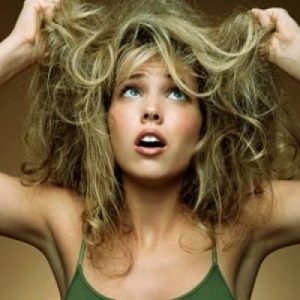 Bad Hair Days: No need for an SOS
We have all had them…those days when your hair isn't playing nice and you have no time to fight with it. For most of us, heading out of the house with our hair in knots is not an option. That is why having quick fixes for bad hair days in your arsenal is essential.
The truth is you can look professional and put together even when your locks are not cooperating. Here are some tips when it comes to hiding any evidence of a bad hair day.
Drench It
Sometimes all it takes when it comes to taming your wild locks is water. If you wake up in the morning with out of control hair or your tresses simply won't cooperate, taking a spray bottle full of water and drenching your hair may just be the fix. Once your hair is soaked run some anti-frizz serum through your locks and blow dry with a round brush.
Pin It
The most obvious answer to a bad hair day is the updo, and for good reason. Updos are trendy and the perfect method of covering up unruly hair with ease. By running a comb trough your locks and pinning up select pieces you can look great and lock down your messy hair. This method is great for those of you ladies who have professional cooperate jobs where wearing a hat is not an option.
Hide It
The the quickest fix for a bad hair day is a hat. This time of year, a beanie is the perfect solution. This method allows you to leave the brush alone and simply cover the mess that is your hair for the day. No one has to know that under your hat is an uncontrollable mess that you didn't have time or energy to fuss with.