If you're looking to buy ColorProof Hair Products in Denver, this is a must read!
The salon industry should be doing more to make consumers aware of knock off, counterfeit or just plain inferior products that look like professional salon products. Many times when you see a high-end salon hair product on the shelves of your local drugstore, Amazon.com, or big box store like Target, at a price too good to be true, chances are they're not the real thing. Shocking yes, but counterfeit hair care products are a real possibility if you purchase them anywhere but a reputable salon.
At Glo Salon in Denver, we guarantee that when you purchase your hair care products with us, you are getting the absolute real deal.
Our line of professional quality ColorProof products is just one example. Many times our clients will come in and tell us they see this specific brand cheaper on the biggest e-commerce site around, Amazon. That doesn't mean you are going to be buying the actual product when you order from them. You can't always tell on that site where your ColorProof shampoo, conditioner, or styling product is truly coming from. It could easily be fake.
Our Investigation Into ColorProof Knock Offs
When we took a close look at our clients' claims, we found out that these ColorProof products are actually look-alikes, but generic versions of the actual salon quality products we sell. They look like the real products, but they have significant problems. They don't last as long, the quality is much less, they don't smell the same, and since they are made in different factories, even the caps might be different on generic products. Color variation in the product can also clue you in. You might get one shampoo that looks creamy white in the bottle, and the next one you buy comes out yellow. Inconsistencies are a big indicator of a fake product. Why would you spend any money at all to be duped?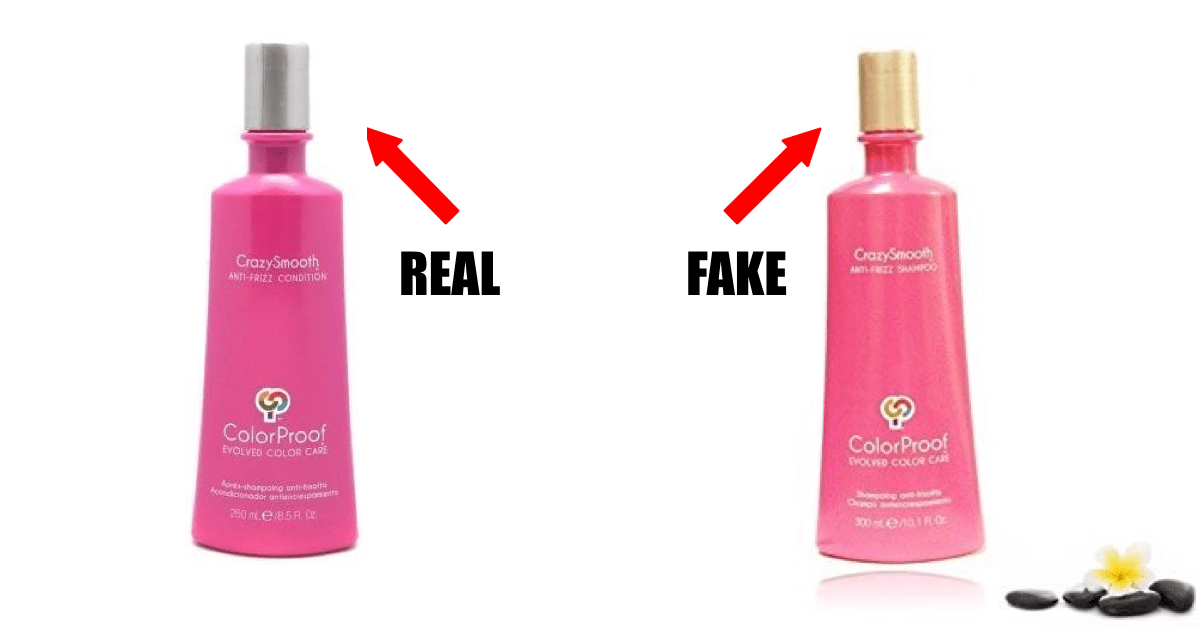 The Condition of Your Hair Depends On Quality Products
When you go to all the trouble of getting your hair professionally colored, cut, and treated then you want to be able to maintain those gorgeous results at home. Real products from ColorProof will help you do that, but generic ones will not. There's no way to tell what's in generic hair care products, so you are putting your hair at risk when you buy at a discount from those other places. Many people don't notice these subtle differences in real versus fake products, but your hair will be able to tell. You might think you are getting the real thing, but in fact it's just a glorified Pantene product, rather than something that will actually be good for your hair.
Purchase Authentic ColorProof Hair Products From Glo Salon
By getting your hair care products from a great salon, like Glo Extensions Denver, you are going to get the best we have to offer. All real, and all geared towards improving the quality of your hair. If you have questions about which of the ColorProof line would work for your own head of hair, talk to any of our top notch stylists, who are more than happy to guide you in the right direction.
---
About the Author
Glo Extensions Beauty Editor Kelly Reising is the published author of "Lifetips 101 Makeup Tips" which is available on Amazon.com and at many bookstores nationwide. With a journalism background, her articles have appeared in such publications as Allure, Vogue, and Working Mother Magazine. Connect with her on Twitter @kellyreising