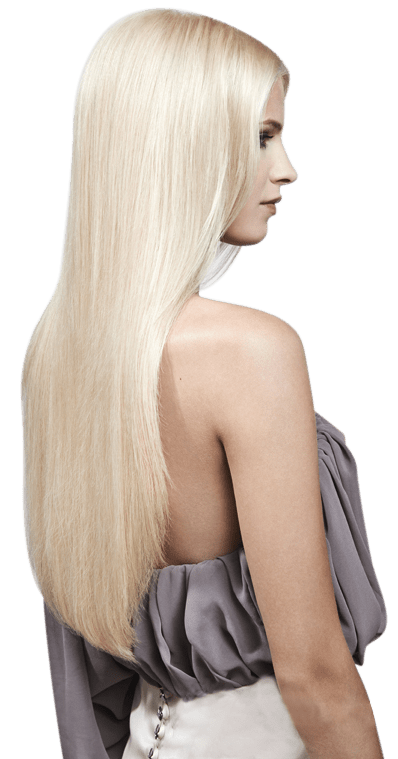 Are You Ready To Turn Heads With Luscious, Radiating Hair Using Fusion Hair Extensions?
Glo Extensions Salon in Denver, Colorado has you covered!
You deserve beautiful, luscious hair that makes a statement — and you'll be the talk of the town with our world class Fusion Hair Extensions.
Whether you're looking to add length, volume, thickness, color or all of the above — look no further than the best fusion hair extensions salon in Denver.
If you're looking to feel sexy, radiant and confident, then you've come to the perfect place.
Let's face it — if you're going to trust someone with your most important asset, they better get it right.
Sit Back, Relax And Prepare To Look Beautiful... We'll Do The Rest.
Call: (303)968-4222
Fusion Hair Extensions are our signature service here at Glo, and our hair extension experts will complete your
free initial consultation
and assess your unique hair for suitability and style for fusion hair extensions.
During this one of a kind process, we'll not only create a recommendation based on your hair, we'll get to know who you are and how to find a style that accentuates your unique features and personality. (If your hair is not suitable for fusion hair extensions, don't worry as we have other options for our valued guests at Glo Extensions Denver such as tape-in hair extensions or clip in hair extensions.
What's the difference between fusion hair extensions and tape in extensions?
We get that question a lot! That's why we created this short video to help answer your questions. Watch this short, informative clip on out on our YouTube Channel!
Once we find your hair suitable for Fusion Hair Extensions, we'll determine length, thickness, color and finish – making sure to place your order and have them ready for your appointment, or as we like to call it: your day to shine!
All you do is sit back, relax and let us make you look and feel beautiful.
We'll also cut, blend and style your hair and new extensions – included in each package you'll receive shampoo, conditioner and leave-in spray and your first monthly check up with a wash and style is on us!
How are fusion hair extensions removed? Do they damage my hair?
We often receive questions about whether or not your hair can be damaged by the bonds used with fusion hair extensions. We created the video below to show you how the removal process works and what your hair looks like after having extensions in for several months.
Call: (303)968-4222
Fusion Before & After Gallery
To see our entire of Glo Clients and their fusion extensions, visit Glo Before and After pictures.
Your Happiness, Confidence And Radiating Beauty Awaits – Book Your Consultation Today By Calling 303.968.4222!
Because of our high demand and holistic process, we get booked up early. Ensure your consultation or appointment by calling 303-968-4222 or filling out the form below.


Check out our Ultimate Guide to Hair Extensions at Extensions, Denver.
Fill in your name and email, and we'll send you a link to download a free copy of our Hair Extensions Guide.
You've Got Questions, We've Got Answers.
How are fusion hair extensions fitted?
Using a low heat application method, your hair extensions will be 'fused' to very small sections of your own natural hair using a keratinized protein bond, known as the fusion bond – ensuring your beautiful and natural look.
Will fusion hair extensions damage my hair?
There is always an element of risk when applying hair extensions which is why it is important to choose a hair extensions expert who is fully trained and experienced in the art of fusion hair extensions. Our world class team at Glo goes through rigorous training to ensure the perfect application of your fusion hair extensions.
Most people who do experience damage from hair extensions are the result of trying to remove the hair extensions without professional care OR keeping your keeping your hair extensions in too long. We've even had to fix poorly done extensions by others, so make sure to do your homework when you invest in your beauty!
What hair type are fusion hair extensions best for?
Fusion hair extensions are best for medium to thicker hair types. Come in for our free , no obligation consultation and we'll determine a perfect fit for your new look!
How much do fusion hair extensions cost?
Fusion hair extension costs vary due to desired hair length, color and thickness. Prices for fusion hair extensions at Glo Extensions, Denver start at $1,000 which includes your 100% high quality human hair extensions, shipping costs, application time (between 3 to 5 hours depending on length and thickness), blended haircut, along with special hair extension shampoo, conditioner and leave-in spray. Your first checkup appointment, with a wash and style a month after application is also included.
What type of hair do you use for fusion hair extensions at Glo Extensions, Denver?
We only use ethically sourced 100% human hair extensions. We have worked tirelessly to develop links with reputable hair merchants who supply 100% human hair extensions of exceptional quality. Our hair extensions are soft, shiny and are available in over 85 different color options. When looked after properly, our hair extensions are tangle free, don't shed and retain your style and color, showcasing your unique features and style, which is why our clients absolute adore us!
What length of hair extensions do you supply?
At Glo Extensions, Denver we supply fusion hair extensions in a variety of lengths from 12 inches long to 24 inches long.
How long does it take to apply hair extensions at Glo Extensions, Denver?
Depending on your hair length, color and desired finish, fusion hair extensions at Glo Extensions in Denver take between 3 and 5 hours to apply. We take our time to ensure the perfect look, every time.
Can I have fusion hair extensions if I have fine/thinning hair?
We don't recommend fusion hair extensions for those with fine or thinning hair, however some fusion extensions for fine hair should not be kept in for more than three months. For those with fine and thinning hair, we do supply and apply Hotheads Tape-In hair extensions which is the perfect solution for fine and thinning hair types.
Can I color my hair with fusion hair extensions?
When applying fusion hair extensions, at Glo we always strive to select a variety of hair colors for a complete, multi-tonal natural looking hairstyle. I match your hair extensions to your natural or colored hair color for the perfect blended finish. When coloring hair you can still do a root touch up or highlight your natural hair using foils. You can complete an all over hair color, including coloring your hair extensions as long as the desired finished color is darker. You can darken hair extensions but not lighten them.
Can I reuse the hair extensions once they have been removed?
No, fusion hair extensions must be professionally removed and new ones re-applied using new, high quality 100% human hair extensions.
I have my own hair extensions that I bought myself, can you fit them for me at Glo Extensions, Denver?
Unfortunately not, sorry. As a rule, we only use hair that has been carefully selected and ordered by ourselves at Glo Extensions, following years of rigorous testing and comparison. We only work with reputable hair extension merchants when ordering our high quality 100% human hair extensions.
We do this because it is the only way we can truly guarantee the quality of our work and making our clients a walking testimonial of stunning beauty!
Should I use special products with my fusion hair extensions?
Yes, as part of your hair extensions package at Glo Extensions, Denver we will supply you with an extensions shampoo, conditioner and leave in conditioner for your specific hair type, color and hair extensions.
---