Hair extensions can be stunningly gorgeous. They will add length, fullness, and luster to your hair that you may not be able to grow yourself in any timely fashion. The fastest way to good looking model-like hair is by visiting Glo Extensions Denver Salon. But before you get started, keep in mind it's a pretty big commitment. Before you jump into getting hair extensions, you need to know a few simple facts to get prepared.
Great information on hair extensions can be hard to find, if you don't look to a reputable source. Our team at Glo Hair Extensions Salon has been doing fabulous hair extensions and delivering the wow factor for a long time now. Because of that fact, we've become a trusted resource for any and all facts regarding this type of hair add-on.
There Are Standard Rules To Learn About Hair Extensions
The standard rules for hair extensions are easy to understand once you read through them to make sure you're completely prepared to make the best decision regarding your own set of hair extensions.
Before making any decision on what you want, we'll give you all the details you need to get ready. The very best way to know you're not making a mistake is to learn from professionals who know. That's where we can help!
We adore doing beautiful hair extensions for our guests, and they love getting them. The "art of hair extensions" is something many stylists claim to know but sometimes they end up leaving their guest's hair a big mess, worse looking than it was before, and can be quite the costly disaster. Know the steps to get ready and who exactly you're getting the hair extensions from that will work best for your hair type. Let's get started on the 6 essentials you should know before doing anything at all with hair extensions.
Here Is The 6 Part Checklist Before You Get Started
Hair Extensions Denver – Part #1: Look for the "Certified Hair Extension Specialist" tag which proves they have professional training, an established practice, and vetted client reviews.
Don't go just anywhere to get your hair extensions. You could seriously end up with some very badly damaged hair to deal with. Do your research to make sure the salon you are going to specializes in specific types of hair extensions. There are so many different kinds to choose from, including tape-in, fusion, or clip-ins, that you don't want to end up with the wrong type that won't work for your hair and your needs. Also make sure they have a gallery of before and after photos as proof of their abilities and claims and the real reviews to back it up.
Glo Extensions Salon is the hair extensions salon in Denver for those that want the absolute premier extensions available in a high-quality salon experience that you'll trust to come back to again and again. Our stylists are certified extension specialists. Each and every one. You can trust that when you make a consultation appointment with us, you won't leave confused and you'll know exactly what you are getting into, especially regarding the cost of your extensions. It's our pleasure to educate our clients on the total extension process from start to finish.
If you're ready to explore the option of high quality human hair hair extensions, we're going to partner with you to make sure you get exactly what you are looking for in exquisite extensions. Sexy glamour is what hair extensions are all about, but only if they come from a certified hair extension specialist. Ask if the salon, like Glo, has this designation before you book.
Hair Extensions Denver – Part #2: Your hair must be between 3-5 inches long in order for extensions to be applied, if your hair is shorter — allow more time for growth!
Obviously, you want to take your short or mid-length hair to new and gorgeous lengths with hair extensions. Keep in mind though that your hair needs to be a certain length to make sure the extensions are going to adhere properly. Usually this is about 3-5 inches at the minimum. If your hair is shorter than this, you should probably give yourself some additional time to grow it a little bit longer. We know! We don't want to make you wait either but it's important.
If the salon you are going to is willing to do extensions on hair shorter than 3 inches, then they might not know what they are doing or have your best interest at heart. That's a bad sign if they are going to take your business at any cost and they don't know that the proper technique of hair extensions must be applied to hair that's at least a certain length.
Hair Extensions Denver – Part #3: Have check-up appointments every 6-8 weeks to make sure everything is looking smooth.
The simple fact is that hair extensions require maintenance check-ups every so often. On average most people make an appointment to have their extensions touched up every 6-8 weeks. Regular wear and tear on your extensions and your normal hair growth is the reason why hair extensions need filler appointments. This will ensure that your hair extensions are looking their best for you at all times.
Hair Extensions Denver – Part #4: Treat extensions like real hair and talk to your stylist about how to monitor for dryness and general wear and tear, as well as, when to get them removed.
If you're getting them from a reputable source, Hair extensions are real human hair (some do come in synthetic options), so it's important that you care for them gently. Follow the instruction guide for home care that the salon stylist gives to you. This includes brushing your hair extensions with a certain type of brush, being careful not to touch the bonds with hot tools, such as curling wands or flat irons, and tying your hair into a low ponytail at night and completely dry with a soft scrunchie while you sleep.
The better you care for your hair extensions the longer they will last for you and look amazing! Keep in mind they won't last forever. Depending on what type you get and how you've cared for them, making sure you have come into the salon for touch-up appointments, will allow your extensions to last for the maximum amount of time.
Your stylist will tell you when it's time to have them removed and a new set of beautiful extensions put in their place. You should have your certified extensions stylist remove these for you. If you try to remove them yourself this can have dire consequences on your natural hair.
Part #5: Consult with your stylist in terms of the products you are using to make sure they work best with your extensions.
Hair extensions are picky about the styling products you can use on them. Make sure you purchase specific products that will work well with your extensions. This can include our Silk Drops and Hair Extensions Magic Spray for the best after-care. Talk to your stylist to get the exact right products for your type of hair extensions.
Hair Extensions Denver – Part #6: Don't ever try to apply extensions yourself, no matter what YouTube or anyone else claims!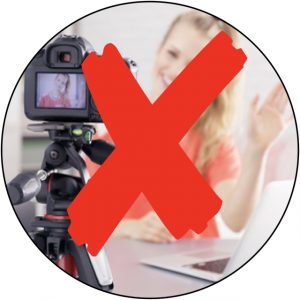 In this do-it-yourself vlogger world on YouTube, it might seem like a snap to apply your own extensions at home. Trust us. It's not. You are more than likely to get those sexy and gorgeous extensions you crave with a certified extension specialist. Don't compromise the health of your scalp and hair with a botched extension job.
Do you feel more informed and ready for your very own set of hair extensions from Glo Extension Salon? Go get them girl! Make your consultation appointment today at Glo for the very best in all types of hair extensions!