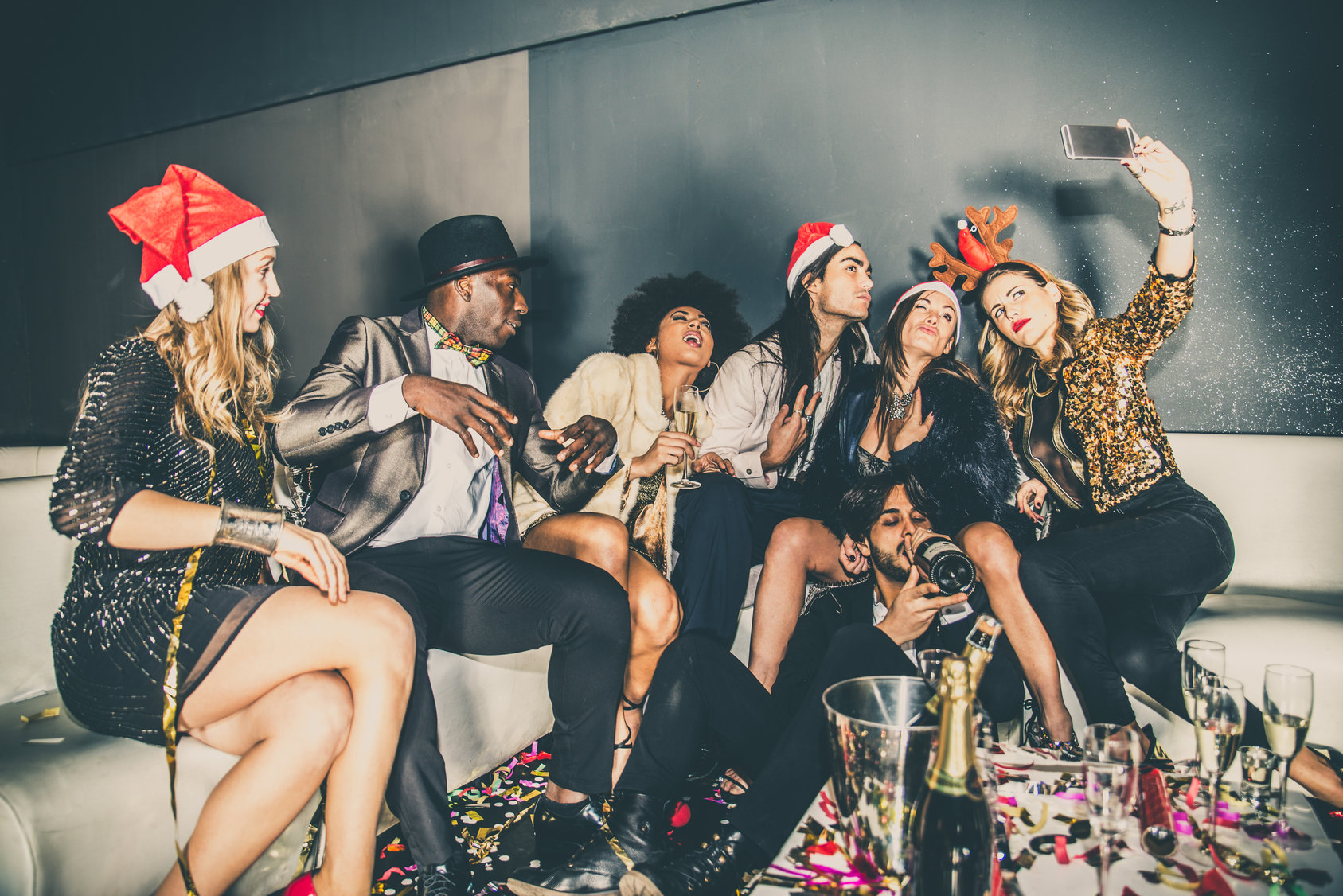 Getting all dolled up for New Year's Eve parties is one of the best parts about the holiday season. This is your chance to truly shine among party goers wherever the night will take you. Aren't the options endlessly fun? We hope so! Will it be a little dinner and dancing with your sweetheart? Or one of those mega blowout events that take place in the hotel ballroom of your favorite resort?
Whatever you do, it goes without saying that you want your hair to look exceptionally stylish and festive that night. Paired with a sassy pair of high heeled Louboutin's, a killer cocktail dress, and glamorous makeup, your hair is your ultimate accessory.
This is especially true when you have a full head of Glo Hair Extensions. If getting amazing extensions is one of your New Year's goals, then you might want to schedule a "no obligation" consultation with us at our flagship salon in the Denver area.
That way you'll be ready for a party hairstyle that is sure to turn heads and make all your best gal pals just a tad jealous with New Year's Eve hair that is show stopping. Here are some party hairstyles for the big night that will take up your style to a bold new level.
The Double Bun
This is the perfect, easy to wear updo that will complement your new extensions. It's basically a double bun pulled up at the crown of the back of your head. You can secure it with seamless bobby pins, or a intrigue barrette for an extra shot of sparkle. There are so many fun hair accessories to choose from that they can really compliment any outfit.
The Heavenly Headband
The headband is goddess glamour at its finest. Find one that has gorgeous rhinestones, tiny pearls, satin fabric, or even go bright with multi-colored stones. Either way it's a quick method to add something interesting to your hair. You can go wavy or sleek with a headband, it just depends on how you want the texture of your hair to look for the party atmosphere. Sometimes it's easy to have longevity in your style when you pair your headband with a professional blowout.
Deep Side Part With Low Pony
The side part of this style is what makes it super glam. The low pony part is just easy wearing for a long night of "Auld Lang Syne" with your buddies, sipping champagne and grooving to the hot DJ spinning tunes all night long. For a dancing hair style this is perfect for New Years because it's very unfussy and cool.