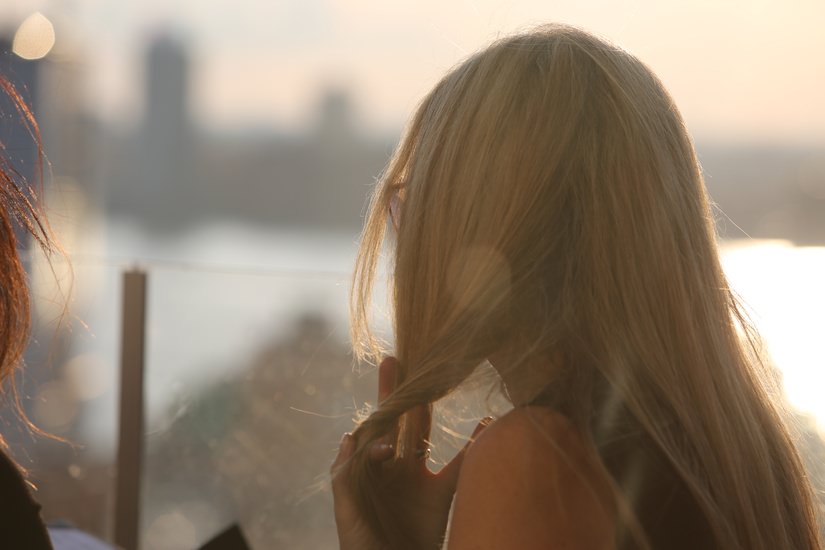 Dry hair is never cute, and Colorado is finally starting to show signs of the fall and winter weather. As the seasons change your skin and hair will start to reflect the dryness in the air. Our state is beautiful no doubt, but it also come with challenges that some other states do not have to deal with. If you want your hair to stay looking fresh, hydrated, and silky we have some tips that you can't afford to miss out on. Say goodbye to dry hair for good!
Dry Hair: Go Natural
Any styling tool that involves heat is going to dry out your hair to some extent. This means during the chilly months you need to be cautious and avoid brittle locks. That is why letting your hair dry naturally is a great way to keep your hair from becoming excessively dry. If you don't have time to dry your hair naturally, towel dry your hair halfway by blotting out the moisture, then finish drying it with a blow dryer.
Dry Hair: Prevention is key
Brushing your hair is great way to prevent dry hair from ever happening. Regular brushing helps to keep the natural oils in your hair evenly distributed from the scalp all the way down the hair shaft. Dry hair is never desirable so keep a brush in your purse and be sure to put in the work! Brushing will stimulate the scalp, and increase the natural oils for extra shine while also helping to remove dirt and damaging particles from the hair. Avoid brushing wet hair though. Instead use a wide tooth comb to detangle hair when wet.
Dry Hair: Combat it with a moisturizing shampoo
Avoiding dry hair in the winter is not as difficult as some make it out to be. It just takes a little more planning. Many shampoos strip the hair of natural oils and moisture. That is why it is important to choose your shampoo wisely. Look for shampoos labeled "moisturizing" and be sure to check the label. Stay away from the products containing high levels of alcohol. This will only dry out your hair even further. Moisturizing shampoos contain oils and other ingredients that will help trap the moisture inside the hair shaft when you wash your hair.
Does your hair need a little tlc? We can help. Our expert stylists can give you the advice and service you need to keep your tresses looking lovely all dry season long. Don't let dry hair get you down when it is completely preventable. Book your appointment soon. Call us at (303) 968 4222.