Bangs: 2016 Style of Choice
Most of us know that hair trends come in and out of style with each year that passes. This season, bangs have made a major come back and are expected to be one of the the hair styles of choice for 2016. We are not just talking about your standard bangs though, we are referring to full on 70s style bangs. This means thick, full, bluntly cut bangs.
With most trends, when they come back into style from a previous decade there is always a little twist on the classic style. In 2016, it is essential to keep in mind that although you may choose to embrace a flower child style, maintaining a polished finish is what sets this look apart from the hippie 70s vibe. Make sure that your bangs are cut precisely and remain silky and smooth. Here are a few options for you to embrace this fabulous new trend.
Bangs: Blunt and Bold
In order to get this trend down perfectly, choosing to go with bold and blunt fringe is a good choice if you are looking to make a statement. This style is great for more angular faces but tend to make faces look more wide as a whole. If you have a round face this style may not be best suited for you. Be sure to tell your stylist that you are not looking for wispy bangs, rather you are looking for your bangs to cut straight across in a blunt fashion.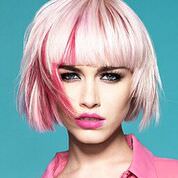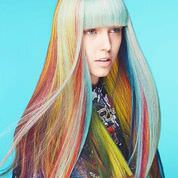 Bangs: Full and Polished
The 90s was a time where wispy bangs were in, however that is not the goal with this new trend. Full bangs mean that they span across your entire face, from one end of your forehead to the other. Thick and full bangs just like in the 70s is what you are looking to accomplish. Taking more hair into your bangs is suggested in order to truly get the fullness. If you have particularly thick hair naturally be extra conscious of putting too much hair into your fringe. You can always get your hair thinned to create the perfect balance of fringe for your look.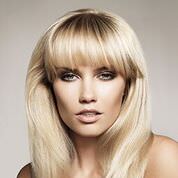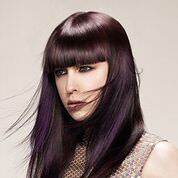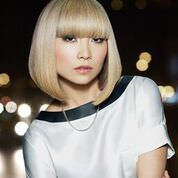 Bangs: Thick and Refined
Unlike the 70s, the wild child look is out. This new trend is embracing this hairstyle of the past, however the goal is to ditch the unkept look altogether. This trend requires your hair to be in place; completely smooth and refined. If your hair is a bit unruly, you can use smoothing treatments or even a bit of argan oil to keep your stay hairs in place. Embrace your flat iron to really achieve this look perfectly.
Glo Extensions is the best salon in Denver for a good reason. We are constantly growing and working hard to share our knowledge with our client base. Whether it be your bangs, color or extensions, our stylists are skilled and ready to bring you into the new year looking fabulous. Allow us to use your expertise to keep you right on trend.
Now is a great time to book your next appointment with us. Why wait any longer to reveal the new you? We offer professional color and hair cutting services in Denver.