Mother's Day is almost here, just a few more days now. If you have yet to decide on a gift for your mom, we have got you covered. Nothing says I love you more than a day of beauty and pampering. Moms do so much, and it is important to show them that we care.
Mother's Day: It's All About Mom
What better way to display your appreciation for your mother than with an appointment with us? Wether your mom needs a fresh cut, or just a little color touch up, we can do it all. Let us use our expertise to give your mom a new look.
Mother's Day Makeover
Make Mother's Day special by book an appointment for your mom at the best salon in Denver. Not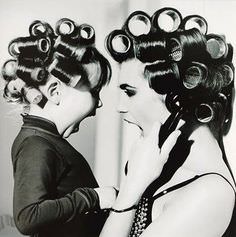 only do we offer professional salon services, but we also are the leading hair extension salon in Colorado! We can make sure your mom leaves our salon looking her very best.
If your mom has had her eye on getting extensions for a while now, make it happen for her! Think about it, your mother has invested her time and money to ensure that you have a happy and healthy life, it's the least you can do right?
Mother's Day Consultation
If you are unsure what salon services your mom might like, give us a call. Depending on your mom's preferences and needs we can let you know what services might suit her best. We are ready to lend an ear and help you book an appointment for mom!
Now is the perfect time to give us a call. Get your mother's appointment made so on the big day you can share with her the surprise in store for her! We know she'll love it. Let us help you make Mother's Day special.
Mother's Day Planning
We are the best salon in Denver, and for good reason. Our staff is ready to lend a hand in your Mother's Day planning to book an appointment for your mom that we know she'll love. Who doesn't like getting a fresh new look all while being pampered at the top salon in town?
For more ideas about how to help glam up your mom on her big day, check out our blog post about the trends for this spring season.